White Label is designed to help SEO businesses deliver results to customers under their brand.

Where can I find White Label?
Click on your user name in the upper right corner of the screen.

Select White Label in the drop-down list.

Here's what you can do with White Label:
Bind your domain/subdomain to redirect clients to your website. ➜

Add your logo and description to brand automatically generated reports. ➜

Connect your SMTP server to send reports on behalf of your company. ➜
How do I bind my logo and domain?
Go to White Label.

Point a CNAME record to our platform's subdomain in the control panel of your domain name provider.

Specify your new custom subdomain.

Specify your landing page (your clients will be redirected there after clicking on your logo at the login page or signing out of the platform).

Click Save.
How do I add my company's name, description, logo and icon?
Go to White Label.

Specify your company's name.

Specify your description.

Upload your icon (png format, size 32×32 px with 1:1 aspect ratio).

Upload your logo (png format, size 450×70 px with 45:7 aspect ratio).

Click Save.
How can I set up my own SMTP server?
Go to White Label.

Click on the E-mail Server tab.

Specify your IP address or domain name for a SMTP server.

Select the SMTP server port.

Choose the SMTP crypto (SSL, TLS or none).

Enter your username and password.

Click Send test email to ensure that your SMTP server has been set correctly.

Click Save.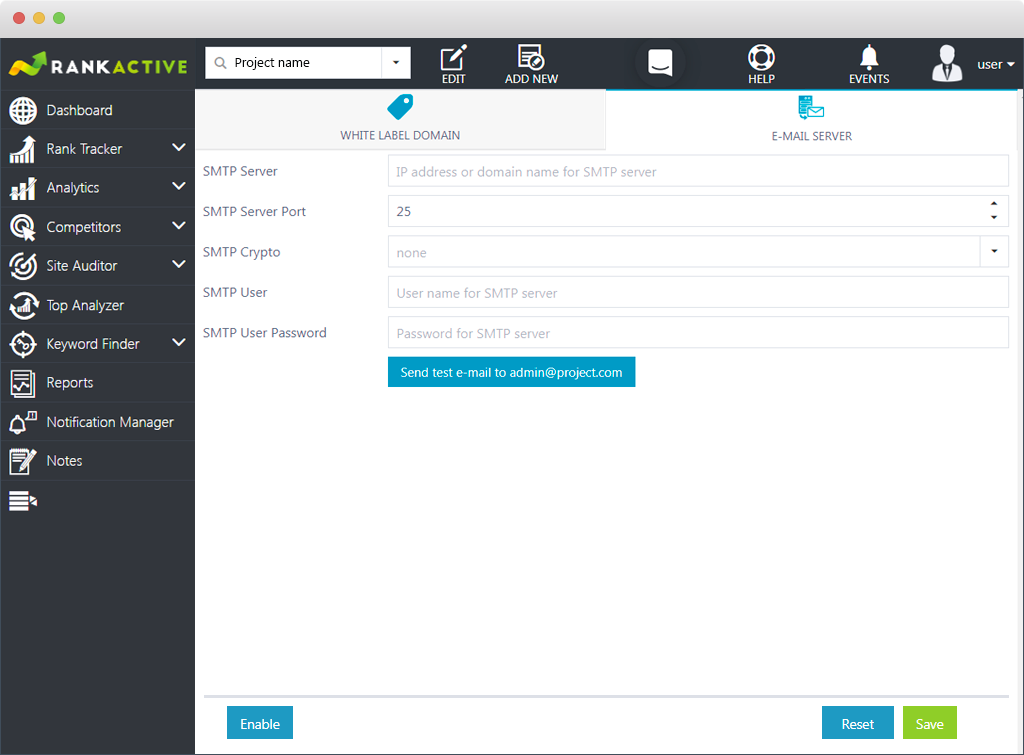 ---