All information about your traffic sources can be found in this section.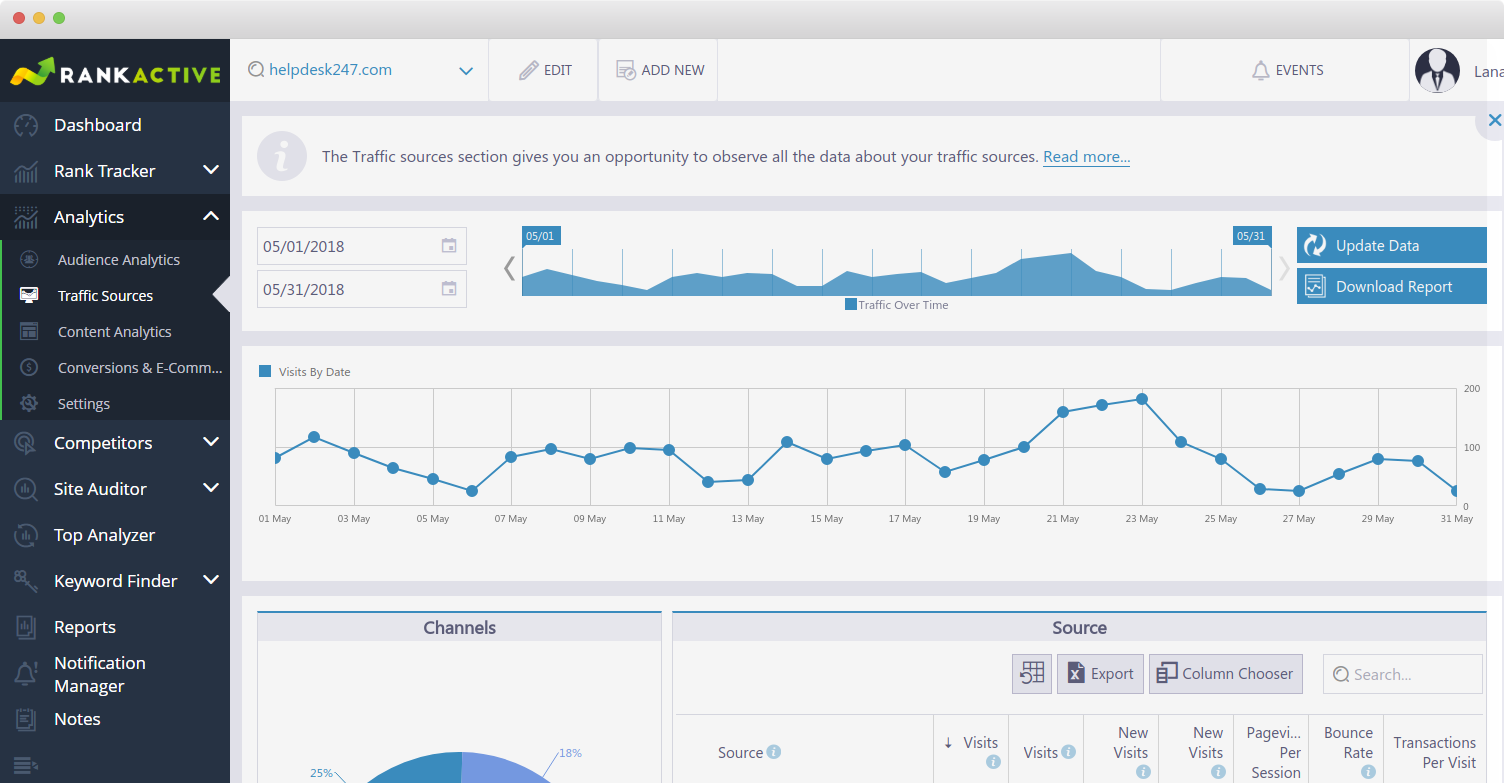 What kinds of traffic channels are represented in "Channels" block?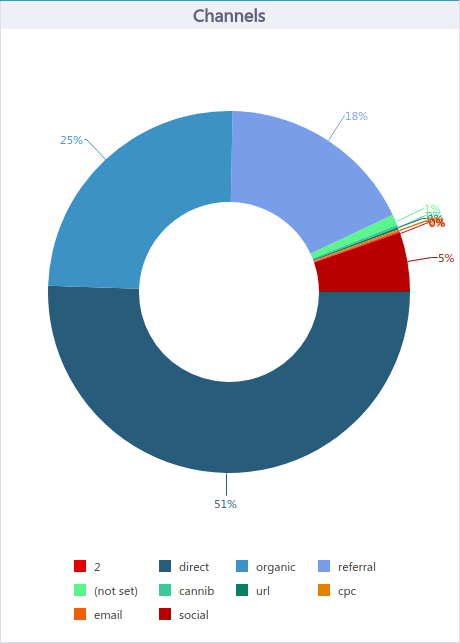 Here you will find data about your basic traffic channels. The statistics are reflected on the informative chart, that gives you an idea of the most popular channel types your website is visited by. All data is provided in percentages
The platform provides you with data relevant to such types of channels as direct, organic, referral, forum, social.
What kinds of traffic channels are represented in "Channels" block?
Here are the most important types of traffic channels, you should be aware of
Direct traffic appears due to visitors who land on your site by typing the URL directly into their browser. 'Direct' can also refer to the visitors who clicked on the links from their bookmarks/favorites.
Referral traffic is what you get from other sites who placed your link on their website.
Organic traffic. This type of traffic you will get from search engines such as Google, Yahoo, Bing, Yandex, etc.
Social traffic refers to traffic coming from social networks and social media platforms.
CPC traffic is generated by people who land on your web pages by clicking paid keywords which appear at the top of Google SERP.

What do Top 1000 Organic Traffic Keywords show me?
In this spreadsheet top 1000 keywords show up which have attracted most organic traffic to your website. This basically counts the visitors who landed on your website after they had found it among organic SERP.

What data does show up in Top 1000 Paid Traffic Keywords spreadsheet?
In this spreadsheet, you will find the top keywords listed, which you have paid for to receive more traffic on your website pages.

How do I download an overall report from this section?
To download a report, find and click which is in the upper right corner of the page. Once you click it, select a file format you want to get your report in. There are two options available to download a report: by PDF or by Excel.


---