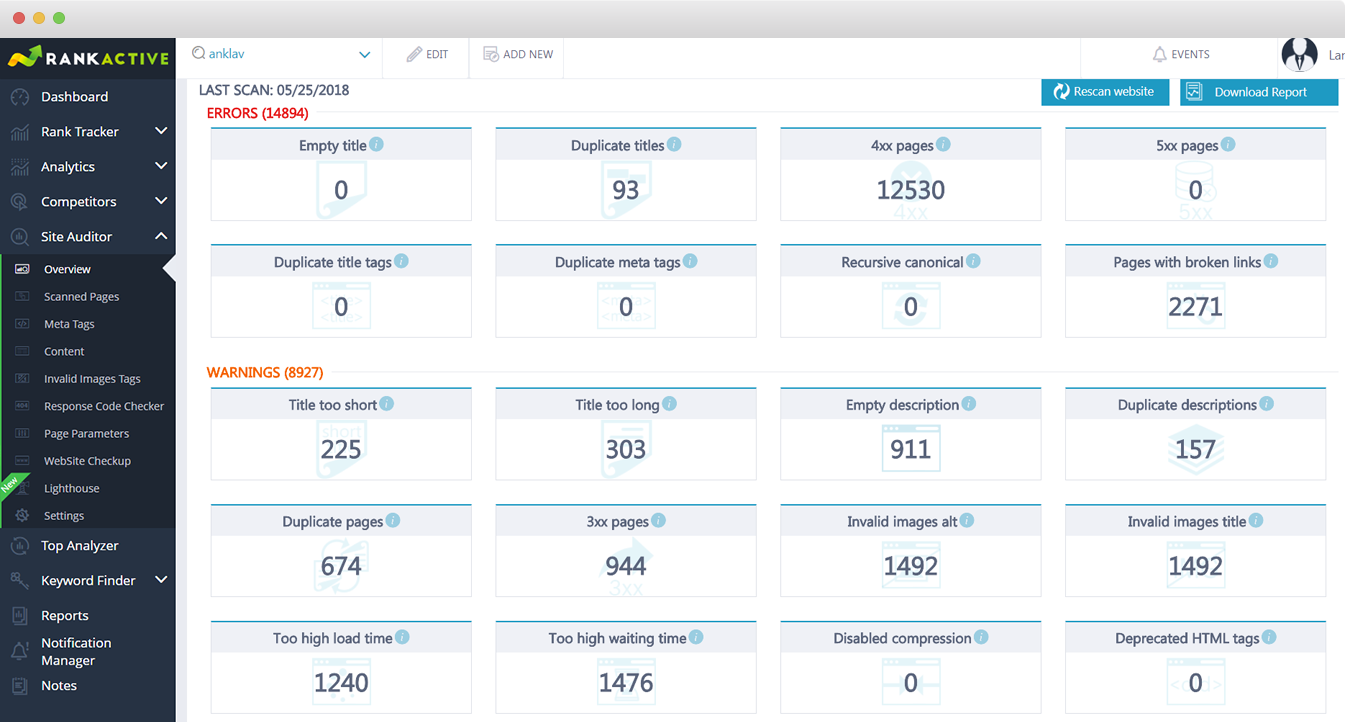 The Site Auditor product is designed to improve your website's operation and get better ranking in SERP. Crawl diagnostics is one of the most powerful tools for internal site optimization.

What information the SiteAuditor can provide me with?
Site Auditor checks your website for 20+ parameters, defines and displays all found flaws so you can easily fix them. It checks meta tags, content, images tags, response codes, and each page parameters. The full list of parameters your website is checked for you can see in the Additional Parameters and Data section.

How long does it take to scan a website?
By default, the crawl delay is 6-8 seconds. But you can modify the scan frequency if our crawler causes inconveniences for your web-server.

There are some limitations on a number of scanning pages per project that are defined according to your subscription.

Is information about the website up-to-date?
The Site Auditor product rescans each of your projects daily. Thanks to a smart filtration every problem page can be examined in details.

Where can I check the overall picture of what is going on with my website?
The Overview section provides you with overall information about the on-page state of your website.
To view detailed information click on the desired parameter.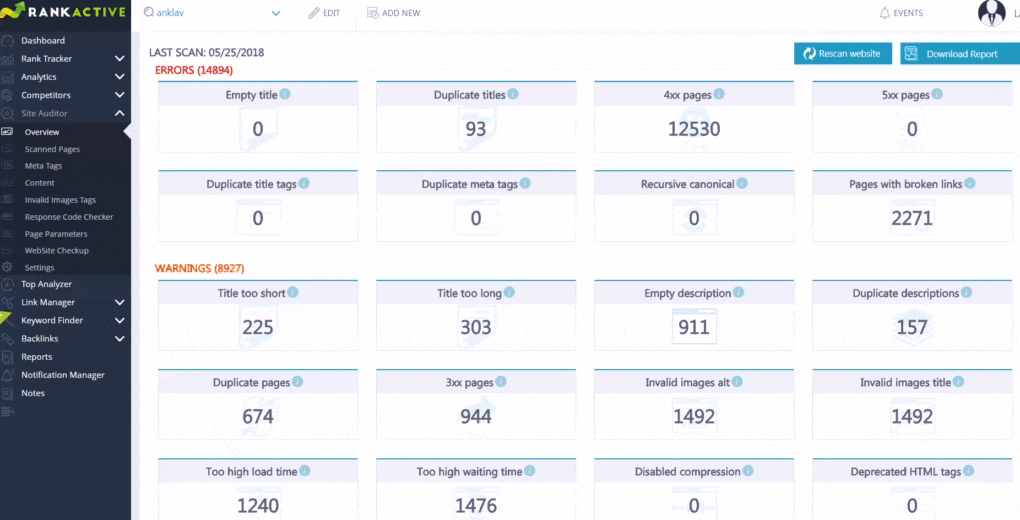 You can see three groups of parameters: Errors, Warnings, and Notices.
Errors section contains issues that require immediate solutions.

Warnings are less critical, but still should be eliminated straight after the first ones.

Notices are the minor issues, but still, they have bad influence at rankings, so should be fixed as well.
Where can I find the dynamics of changes on my website?
You can find it on the Dynamics Chart. The chart gives you a possibility to track the dynamics of changes related to the selected parameters for the last 30 days. More specifically, with the chart, you can check the dynamics of:
Title parameters

Meta tags parameters

Page content parameters

Response code parameters

Inner parameter of pages

Images parameters

Load time parameters
Hover your mouse over any point of the chart and view the exact number of errors of the specific type that were present on a particular day. All data is shown for the last 30 days. You can switch on/off any error type for more convenient data display.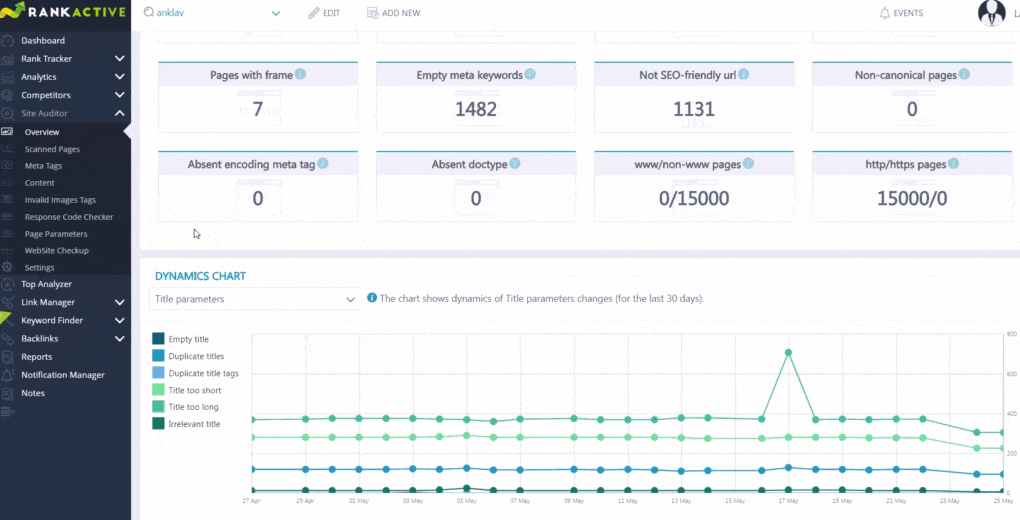 ---