Where can I find the information about the scanned pages of my website?
The Scanned pages section has been created to provide the information about all scanned pages the website has. Also, it gives an ability to check which of them have a 2xx response code. Using this section, you can check all data columns that are available at the Site Auditor product.
How can I set up the period of time for which the data will be shown?
By default, the system shows data for the past month, but if you want to get information for another period – you can change the initial and end dates as you want.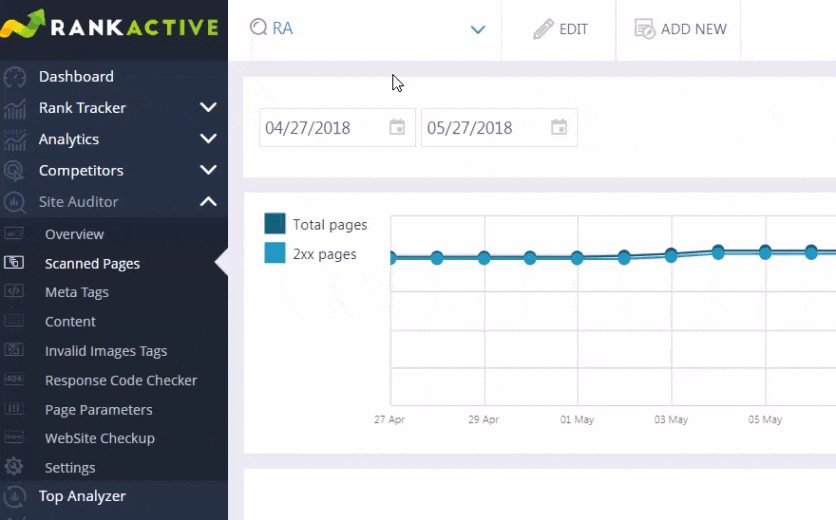 How can I find out the exact number of pages with 2xx response code for a certain day of the selected period?
On the chart, you can see how the number of scanned pages was changing over the selected period and how many of them have a 2xx response code. Hover your mouse on the chart to see the number of pages that have been scanned or have 2xx response code for the certain day of time.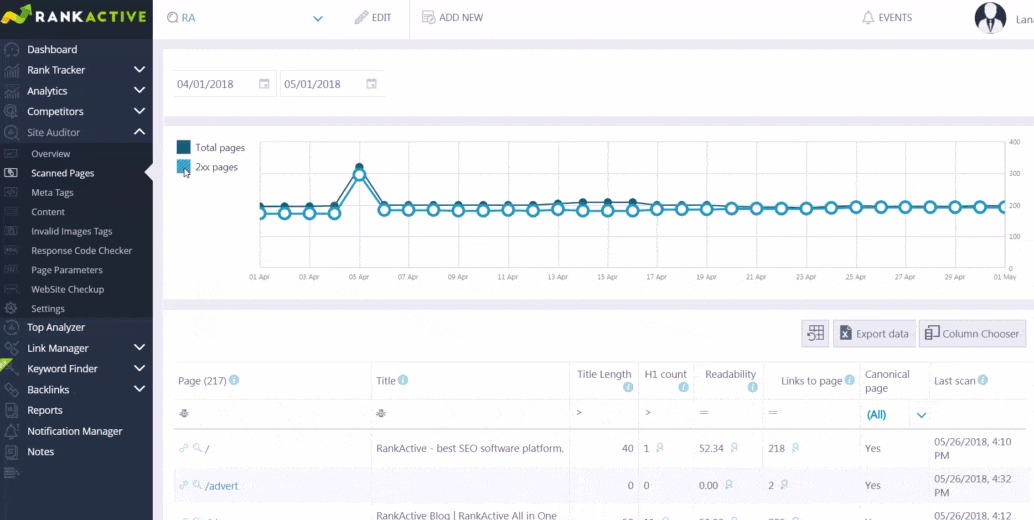 Is there a way to check the information about every scanned page according to listed parameters?
Of course. The table below shows very detailed information about every scanned page of your website.
First column "Page" contains a full list of scanned pages.
If you click on this icon

next to the certain page, you'll open it in another tab. If you click on the loupe

, the page will be opened in Top Analyzer product. Every page is scanned according to the number of parameters.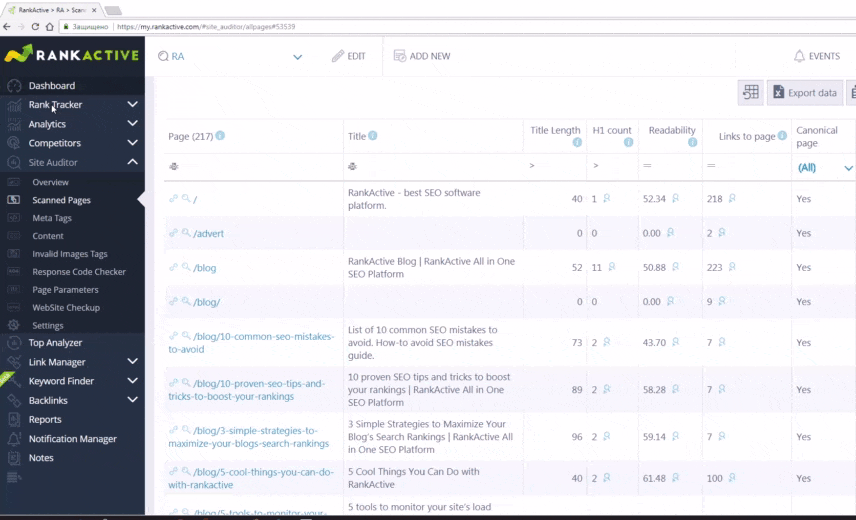 What if I can't find the needed parameter in the table?
If you can't find some of the needed parameters in the table, you can open the Column chooser and pick the necessary columns to the table.
After you checked all information and wanted to reset the table to its default state, just click the appropriate button.


Is that possible to export data to Excel file?
If you want to get all the filtered and sorted data in a separate Excel file, then you should click the Export data button. All the information that you have chosen will be copied to the file.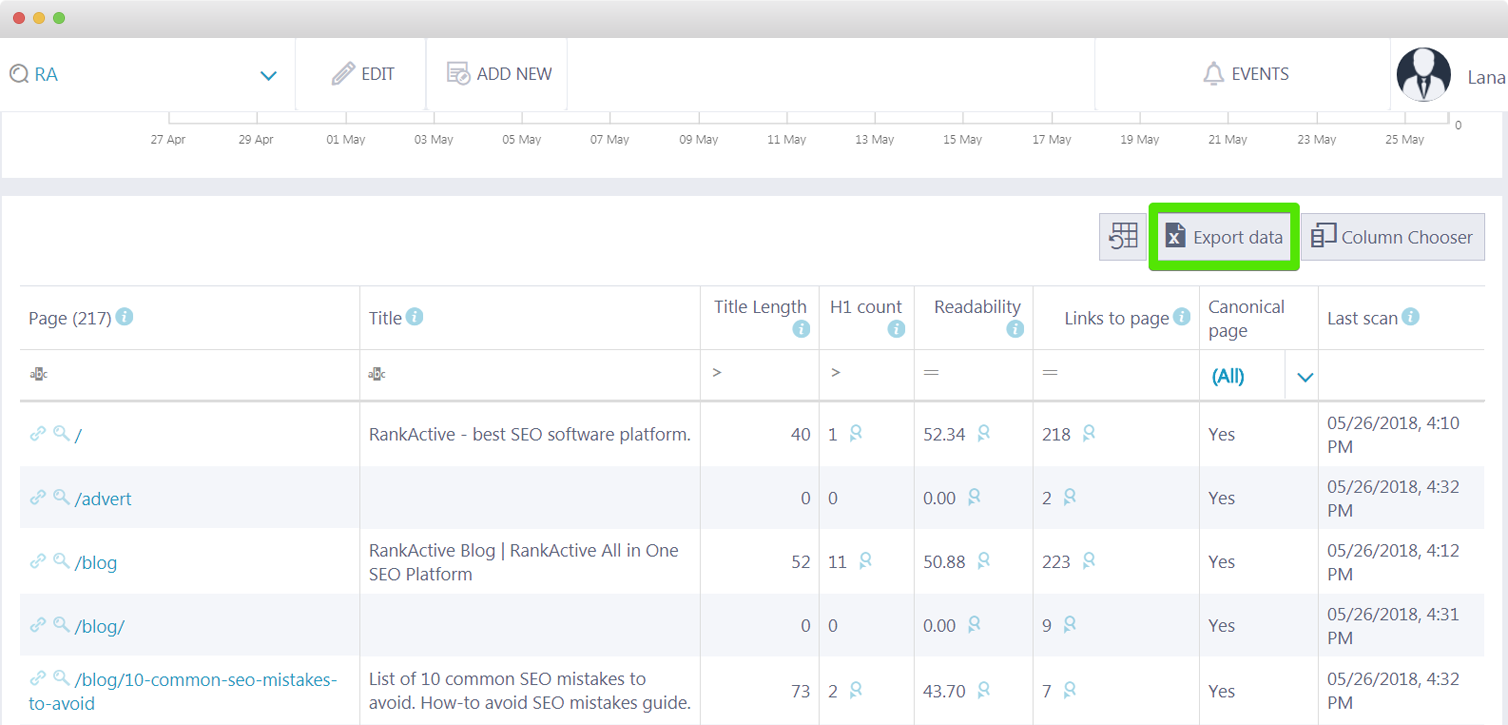 ---