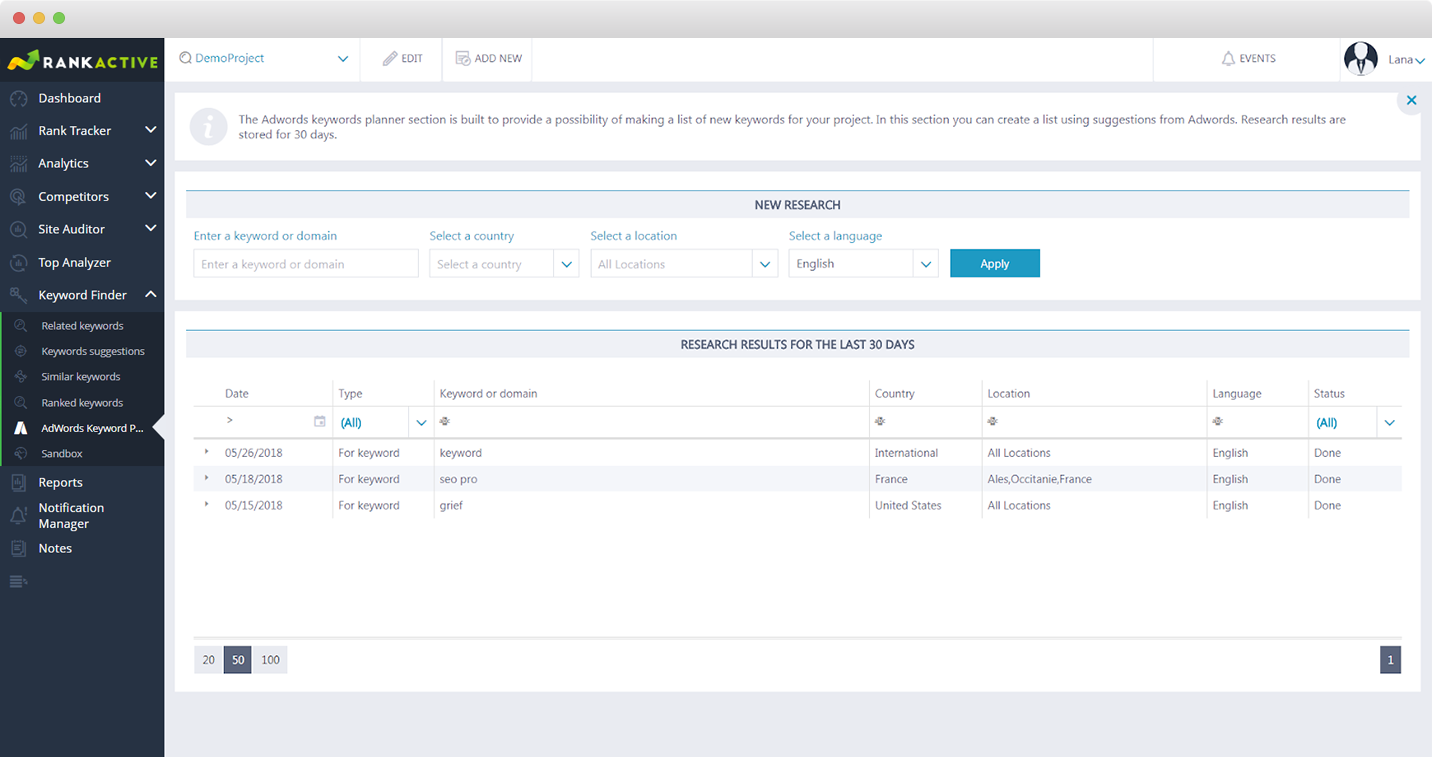 The Adwords keywords planner section is built to provide a possibility of making a list of new keywords for your project. In this section, you can create a list using suggestions from Adwords. Research results are stored for 30 days.


First, you need to fill in the domain or keyword into the corresponding field, after that you have to select country, location, and language.
When all the procedures are done you should click "Apply".

What I will get after clicking "Apply"?
You'll find search results in the Keywords column.

The Search Volume column represents how many times this keyword was used in search.

Competition – the level of competition in the PPC (range between 0 and 1). The data is imported from Google AdWords.

The CPC (Cost per Click) section shows the price recommended for this keyword by Google AdWords.
Is there a way I can export data to PDF of Excel file?
Yes, you can do that by clicking

to get a PDF or Excel file with search results.

Can I use the selected keywords for other products?

You can pick up certain keywords from the list and add them either to the Sandbox or to the Rank Tracker.
---