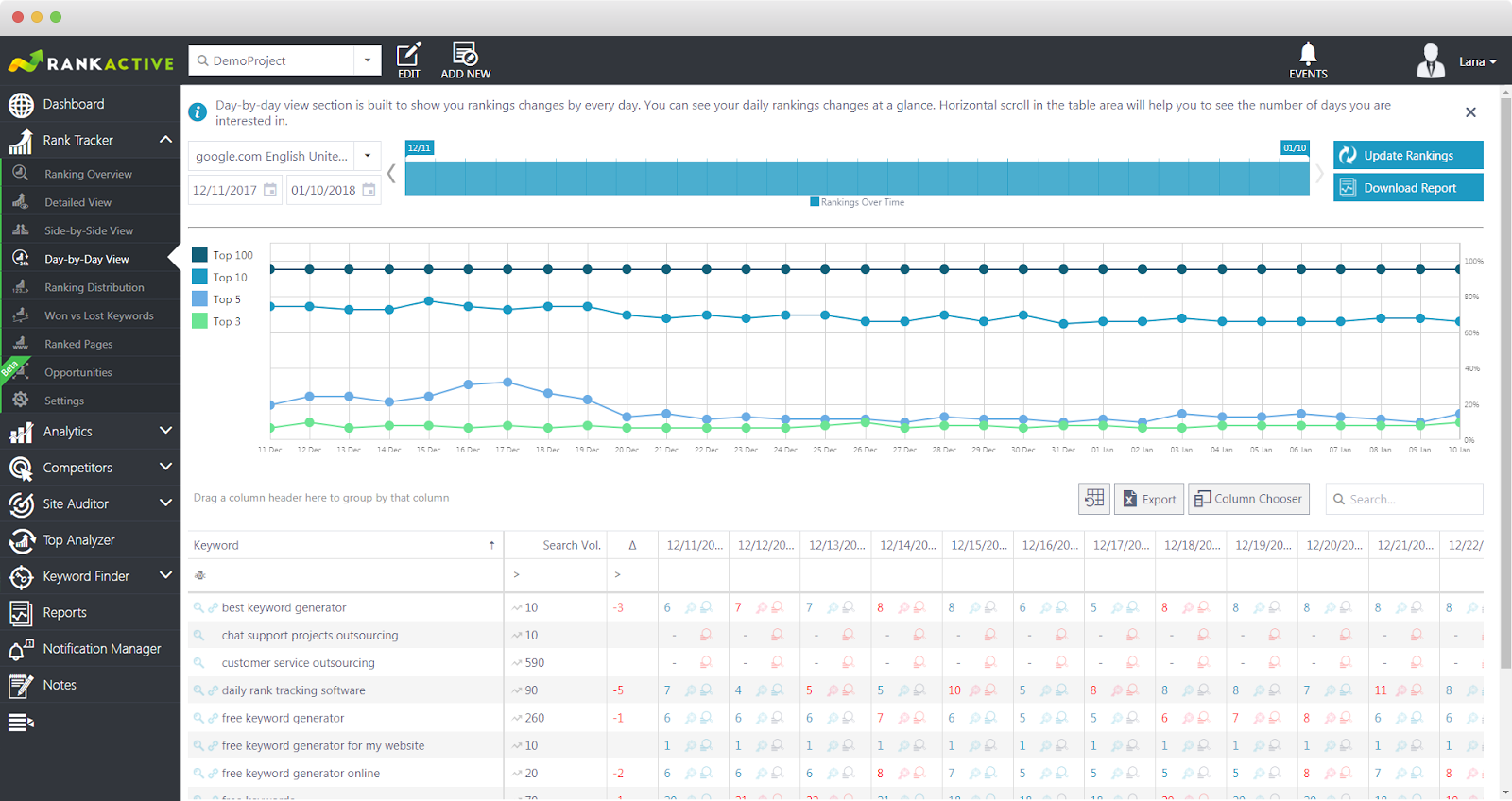 Day-by-Day View section consists of three parts, each of which provides a comprehensive information about the daily performance of your keywords.

You can choose the appropriate search engine and the date range at the top left corner of the screen. The chart information will be displayed accordingly.
Click Update Rankings to update the keywords positions and get the real time info. In just a few moments, the data will be updated to the current status. Positions are collected on a daily basis, right after 12 am according to your time zone. Visit Profile Settings to learn more about date & time setup.
You can also export all the data either to the PDF or Excel file. Please note that only visible elements are to be exported (for instance, if you hide the Keyword Dynamics column, it won't be included to the file).

he graph shows the number of keywords and their percentage (i.e. share of total number of keywords added to the project). By default, it displays only keywords in Top100 and Top10. However, you can use display Top 5 and Top 3 by clicking on corresponding labels.
When hovering your mouse over any point of the graph, you will notice the exact number of keywords that had taken place in the appropriate TOP on a certain date.

For more detailed information on each of your keywords, check out the table under the chart. Search Volume, position in SERP, the data difference between the initial and end date of the selected period, SERP snippets and snapshots for every keyword are presented here. Data is grouped by the dates of the selected timeframe, so you can check out the results for a particular date.
Red number means that the current keyword lost its positions, blue (you can also view it on SERP).
---