The Side-By-Side section is designed to compare keyword visibility across various search engines and locations. It consists of two parts: Side-by-Side Overview Chart and Side-by-Side Details. To make the tool work, you have to add several search engines in Rank Tracker's settings first.
SIDE-by-SIDE Overview chart
The Side-by-Side Overview Chart displays the number of keywords ranking in TOP100 results of different search engines and locations for the specified timeframe. By default, it shows the number of terms ranking in TOP100, but you can also find out how many keywords are ranking in TOP10, TOP5, TOP3, or TOP1 by clicking on the corresponding buttons.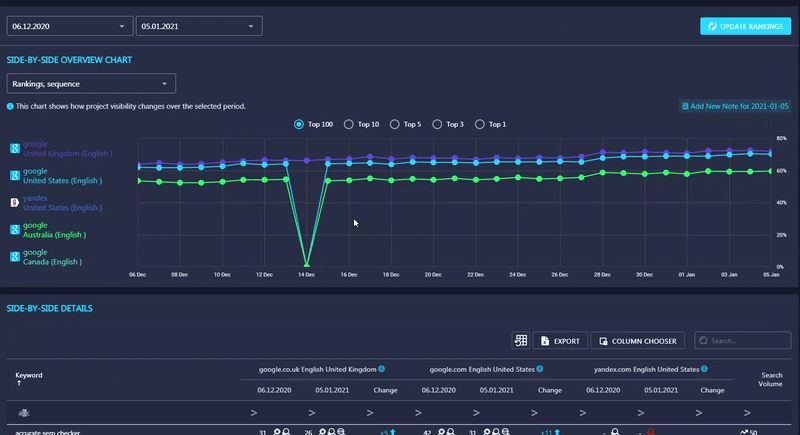 If you want to turn off a certain search engine, just click on its icon.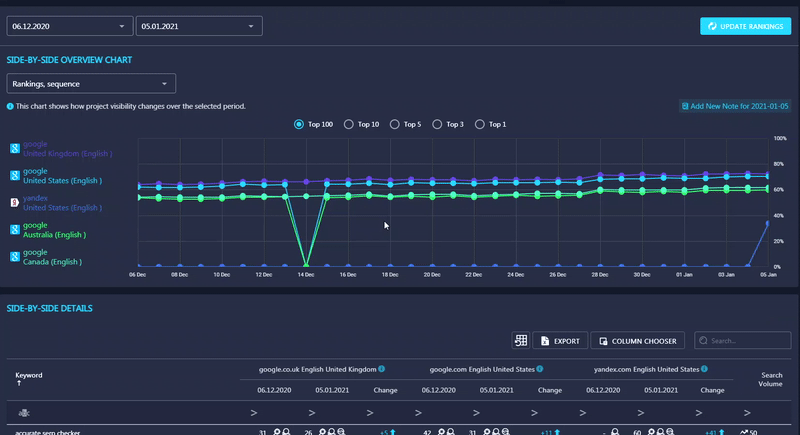 You can also change how the data is displayed. By default, the chart shows the rankings sequence, but you can switch to the rankings comparison mode.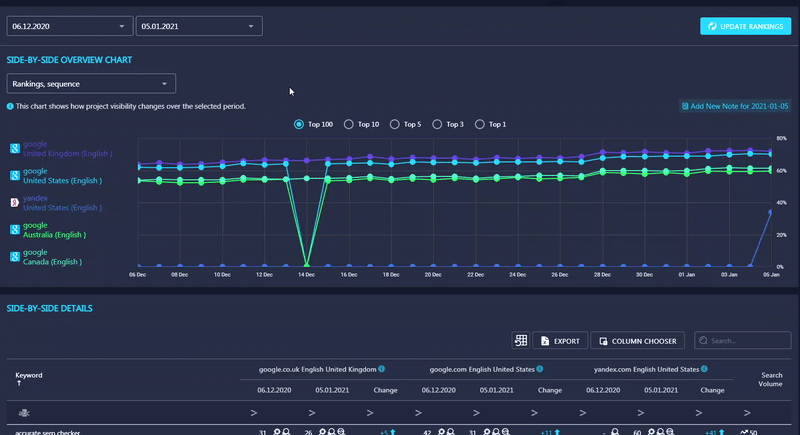 The rankings sequence chart shows how the number of your ranking keywords in TOP100, TOP10, TOP5, and TOP3 has been changing during the specified period.
The ranking comparison chart enables you to compare the number of keywords in TOP100, TOP10, TOP5, and TOP3 between two dates.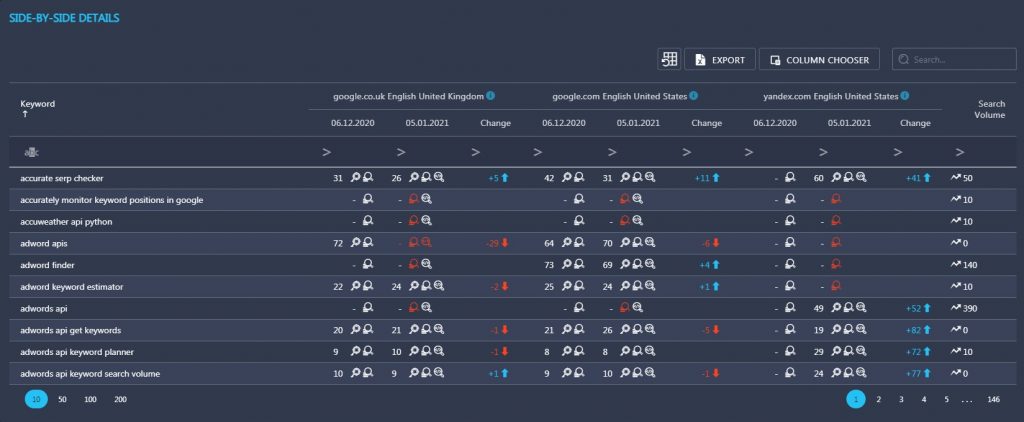 The Side-By-Side details table enables you to compare the rankings of a particular keyword across all search engines added in the settings. It can also provide you with additional keyword metrics such as Search Volume, ETV, KEI, Competition, Traffic Cost, and CPC.
Please note that all of these parameters will be displayed for a default search engine.
If some of the metrics you need aren't in the table, use Column Chooser to pull them out.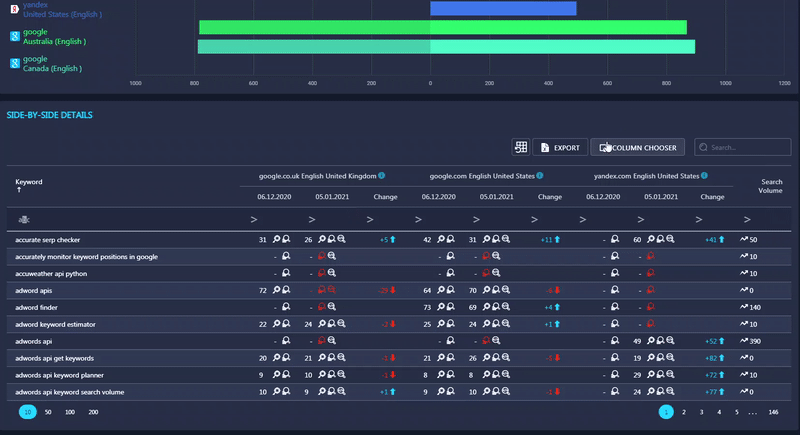 Added displays the exact date when a certain keyword was added.
Competition represents the relative amount of competition associated with the given keyword in paid SERP only.
CPC (Cost per Click) refers to the recommended bid for a particular keyword, according to Google Adwords.
KEI (Keyword Efficiency Index) shows which of your project keywords are likely to generate more traffic.
ETV (Estimated Traffic Value) helps estimate the traffic you can get to your website.
Traffic Cost shows how much paid traffic would cost in case you launch a PPC campaign.
Tags displays all the tags assigned to certain keywords.
Search Volume shows the approximate number of monthly searches for a specific term.
---