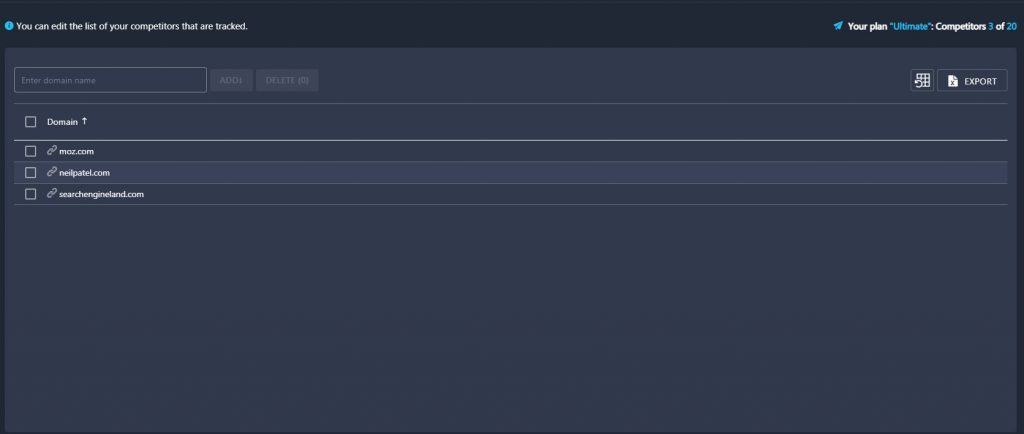 In the Settings section, you can add and remove your competitors.
You can add from 5 to 20 competitors depending on the chosen subscription plan. To learn more, visit the Pricing section.
To add a competitor:
1. Specify a competitor's domain name in the corresponding field.
2. Click on the Add button.
How to delete a competitor
To delete a competitor:
1. Tick a domain of a competitor you want to remove.
2. Click Delete.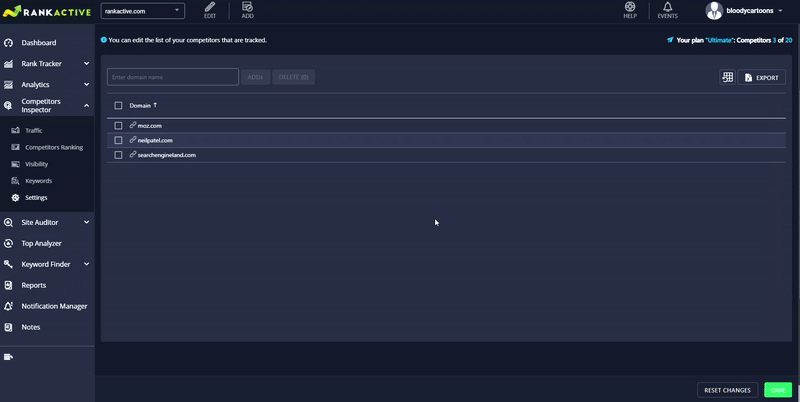 Once you finish setting up your project, click Save to apply changes.
---