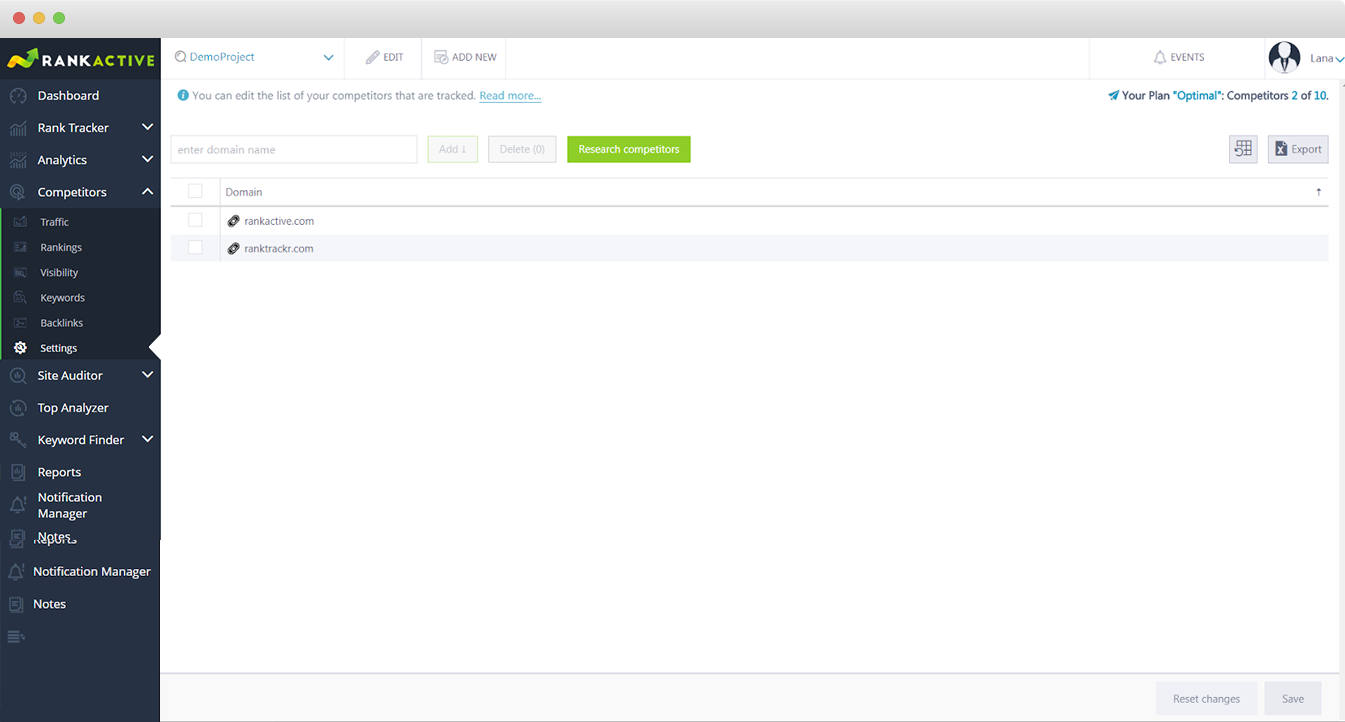 Here are two options, you can add competitor websites manually or find them using our search option.
Manual addition. This option you can use when you know which competitor you want to add. Just enter a competitor's domain name into the box and hit the "Add" button right of the box. That is it, the new competitor is in the competitor list below.
Automatic search. Just click the "Research Competitors" button and the system will collect all competitor websites across all search engines and keywords added to your project.
How can I identify my competitors?

On search completion, you can see a competitor list. At the top of the output, there is the limit of domain names you can add, which is defined in your subscription. You can check out the competitor websites using the link next to their domain name. The right section of the output is the ACIF in the SERP that is an abstract competition indicator. The higher the figure, the more matches with competitors your website has across keywords in all search engines added to your project. In other words, a website with higher ACIF in the SERP is a more direct competitor of your project.
How do I select a competitor?

In order to select a competitor, tick the checkbox on the left of a domain name. After choosing, don't forget to click the "Add selected" button at the bottom of the output.
---