The section is divided into two blocks: Goals Overview and E-Commerce Overview.

What information is displayed in Goals Overview block?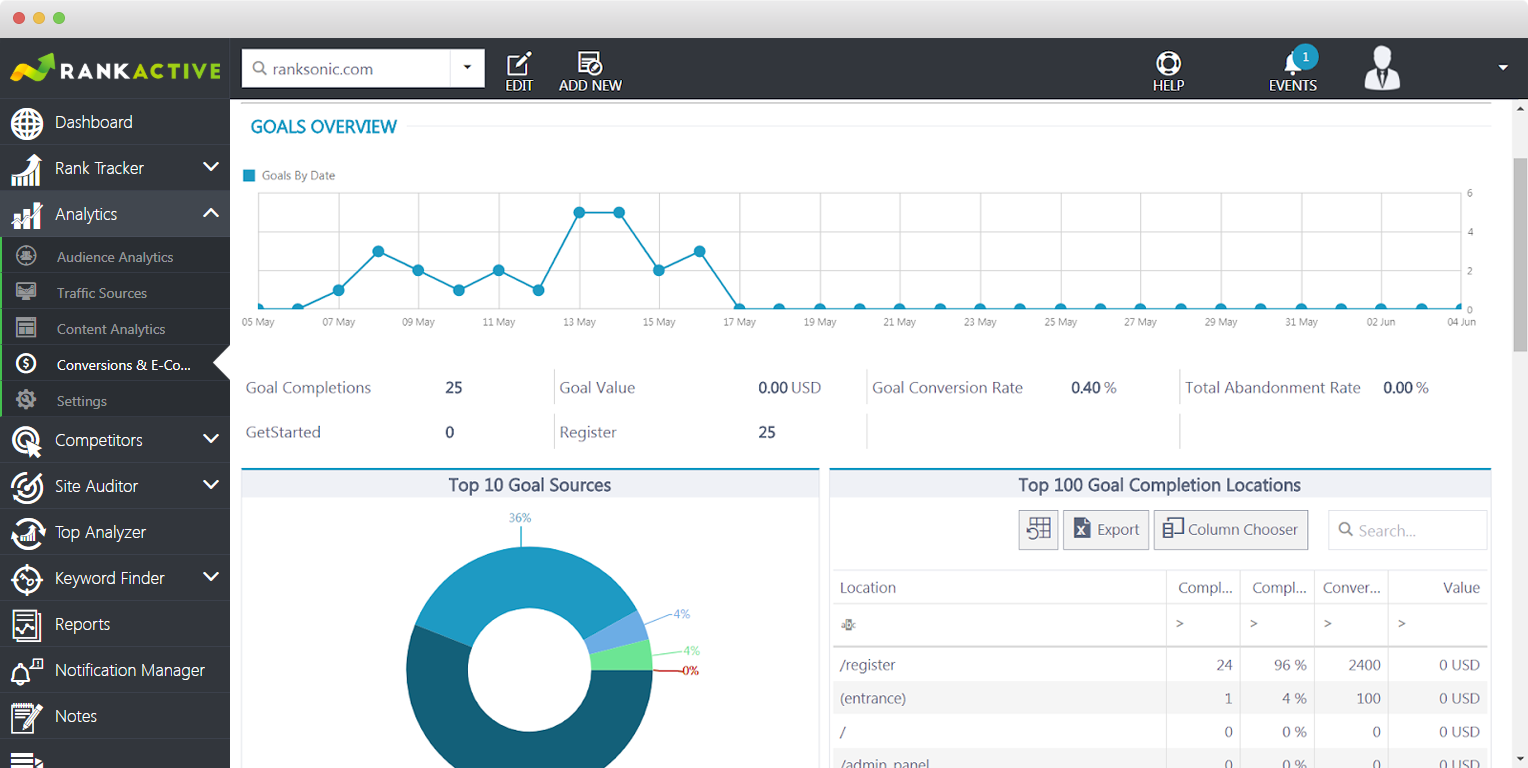 The summary data saves your time. Just one glance and you know the information about goals achieving for the selected period. Or use the graphic where every point represents the data for the particular day.
Apparently, you need to know the goal sources that are shown on the diagram and the goal completion location with details about completion, conversion, and value.
What data can be found in E-Commerce Overview block?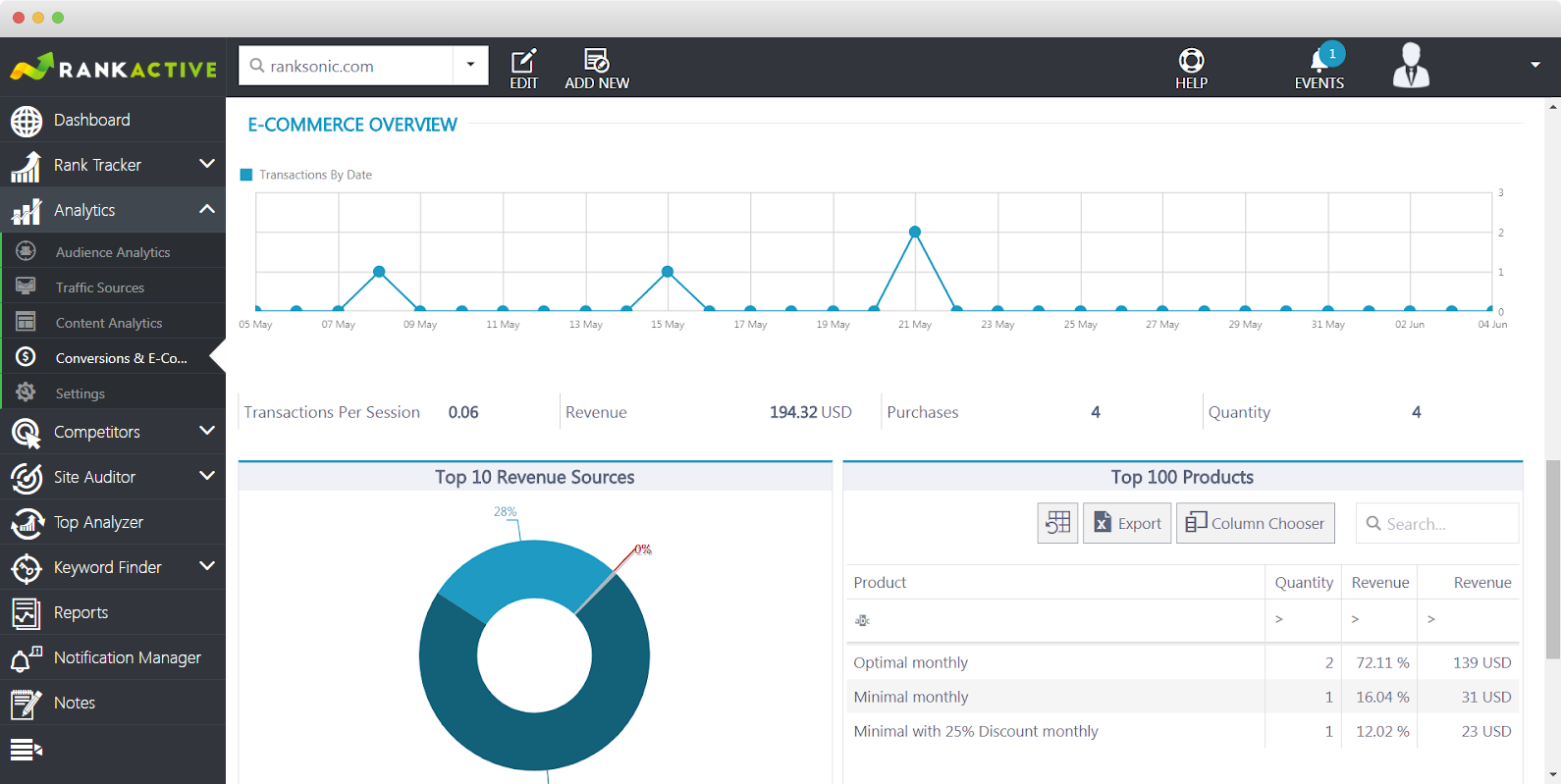 The summary data represents transactions by date and per session, the number of purchases and the revenue, of course.
The diagram gives information about the TOP 10 revenue sources. The table shows the quantity and the revenue for each product.
---