Access management
Access management is built to grant other people an access to your projects.
Using the Access management feature you can not only provide your staff and/or customers an access, but also control the level of admission.
Watch Demo
Try For Free!
How does Access management help?
Access management is irreplaceable feature if you have a team working with you or if you have extremely demanding clients and they want to control the progress of your work. In both cases Access management comes in hand.
No additional accounts. No limits. No extra money. Grant an access, control the level of admission and improve your business.
Whom is this feature for?
Access management feature is best for:
SEO agencies
SEO-experts
Inbound marketers
The best way to discover Rank tracker features is to see it in live mode. Please note that some features, f.e. Google Analytics, are not available in Demo account. To try all power of RankActive - please register for FREE Trial.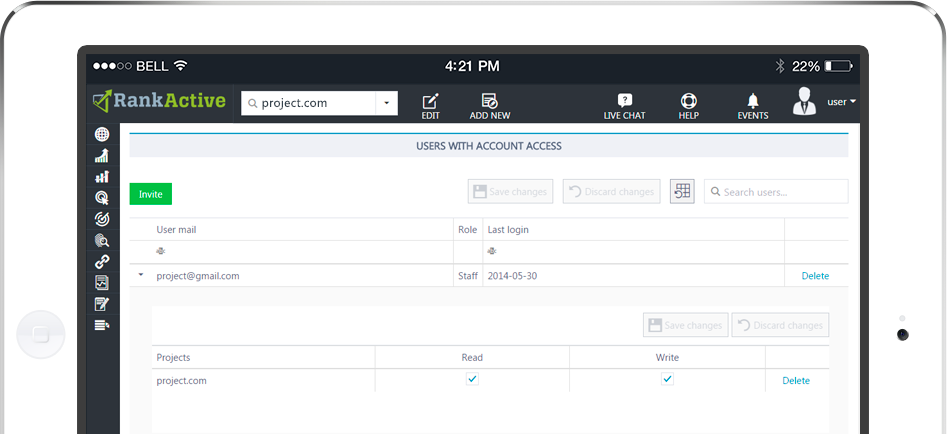 Amazing opportunities for your success
Access distribution
Control the level of access to your projects
Custom data to show
Select what data you want to show a user
Agency login page
With activated White-label you have Login page on your own domain
Preset user templates
You have an ability to select user privileges with two preset templates: client or staff
Improve your SEO-work today!
Improve your SEO-work today!