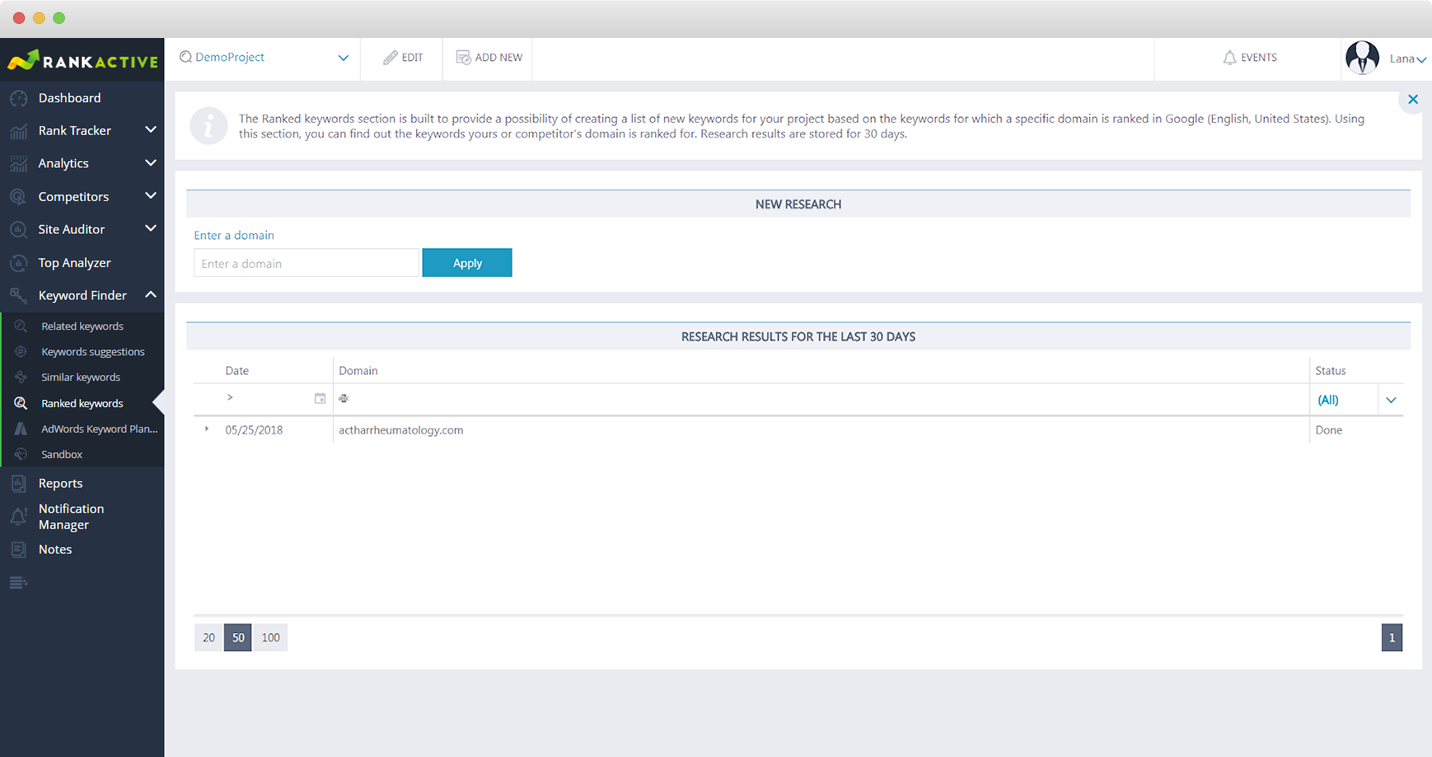 Ranked keywords are the keywords that a specified domain is ranked for in Google.

How do I check the ranked keywords for the desired domain?

To find out such keywords, you should first enter a domain name into the search box, specify location and language, and then click Apply.

What I will find after clicking Apply?
The list of best keywords for the selected domain.

Search Volume reflects the popularity of a keyword amongst Google US users.

CPC (Cost Per Click) represents the recommended bid for a keyword in Google Adwords.

ETV (Estimated Traffic Value) shows info about the predicted traffic coming from a particular keyword.

The position represents the rank in the SERP taken by the specified website for the particular keyword.

Traffic Cost is a forecasted cost of paid traffic for a particular keyword.

Results count indicates the total number of results in the SERP for a certain keyword.
Is there a way I can export data to PDF of Excel file?
Yes, you can do that by clicking

to get a PDF or Excel file with search results.

Can I use the selected keywords for other products?

You can pick up certain keywords from the list and add them either to the Sandbox or to the Rank Tracker.
---