What is this section designed for?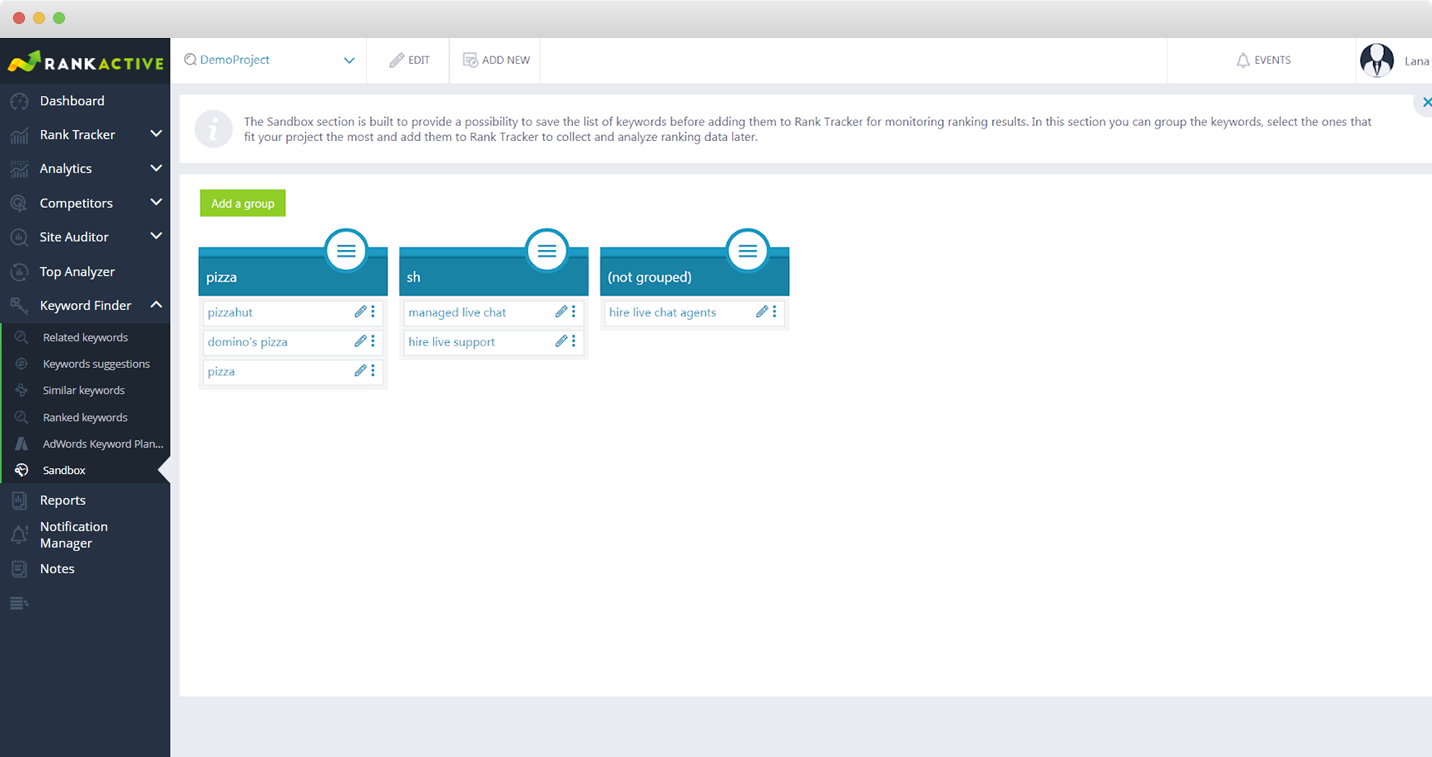 In Sandbox, you can create groups of keywords, add and remove keywords, move them from one group to another. It provides you with pretty much everything you may need to manage your keywords list. If you want to start tracking keywords, simply add them to the Rank Tracker.
How can I create a new group?

First, you need to click the button

, after that add the name and click "Add".
When you have this group created you may "Add new keyword", "Rename group" or "Delete group". Do not forget to click "Add" or "Apply" option to save your action.
---