The Audience analytics section gives you an opportunity to observe all the data about your visitors. The information is represented in charts and spreadsheets form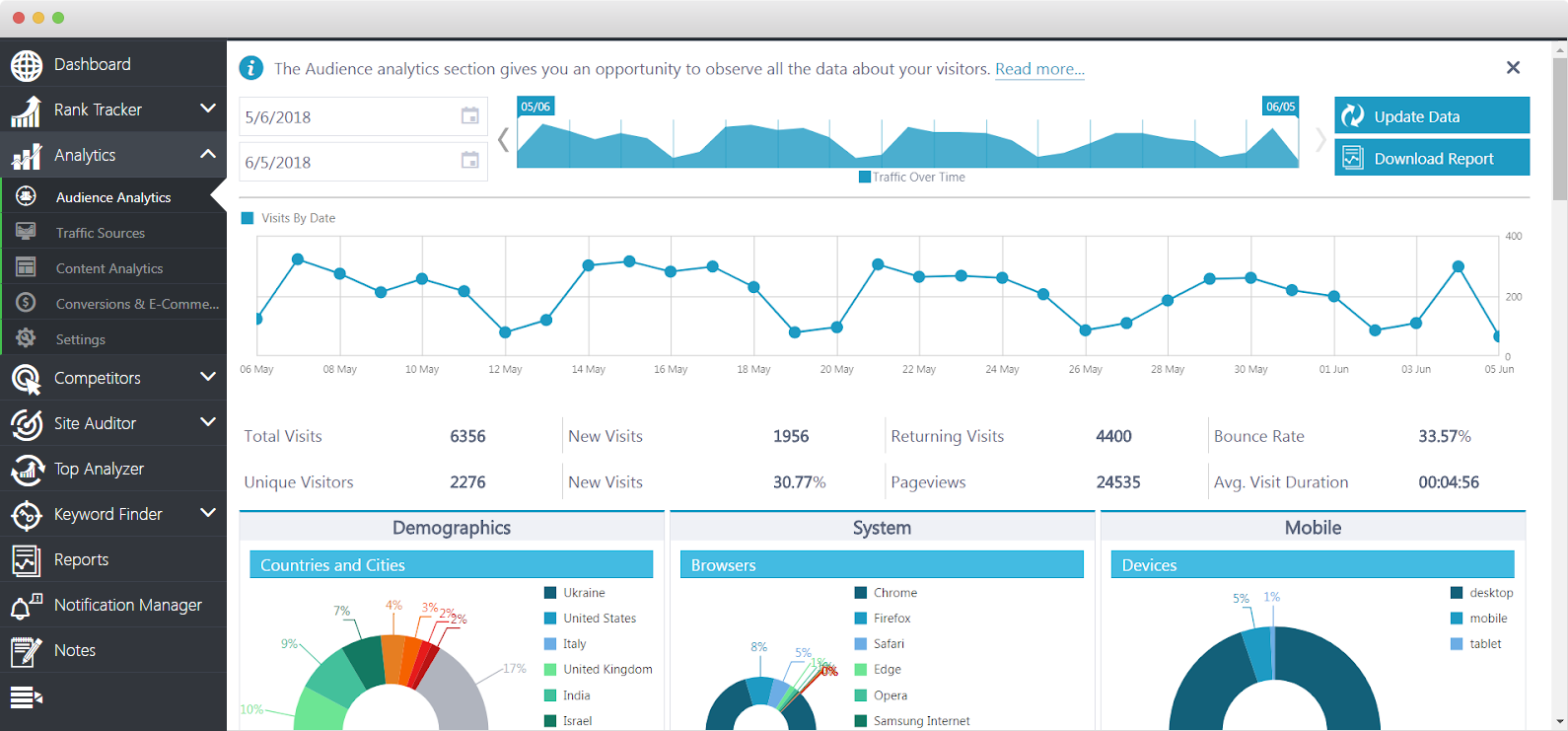 What kinds of devices can I track my audience by?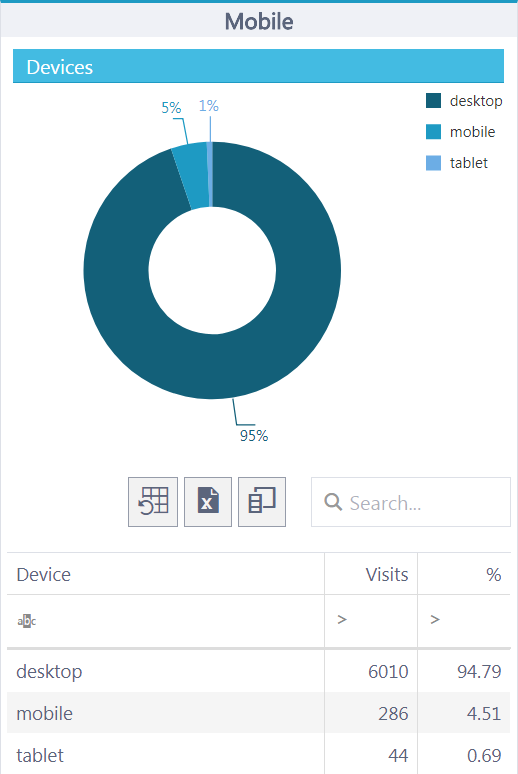 The Mobile chart shows you how often your users visit your website via a particular device. The statistics are provided by the following types of devices: desktop, mobile, tablet.
How do I locally track my website visits?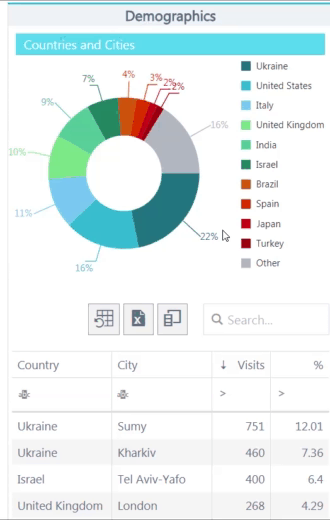 There is a "Demographics" block that is supposed to show you countries and cities your visitors come from. If you have interest in some certain location, you can apply Search filter, which would sort your data by the desired location.
What is an idea of metrics that are shown up in Operating Systems and Device Systems blocks?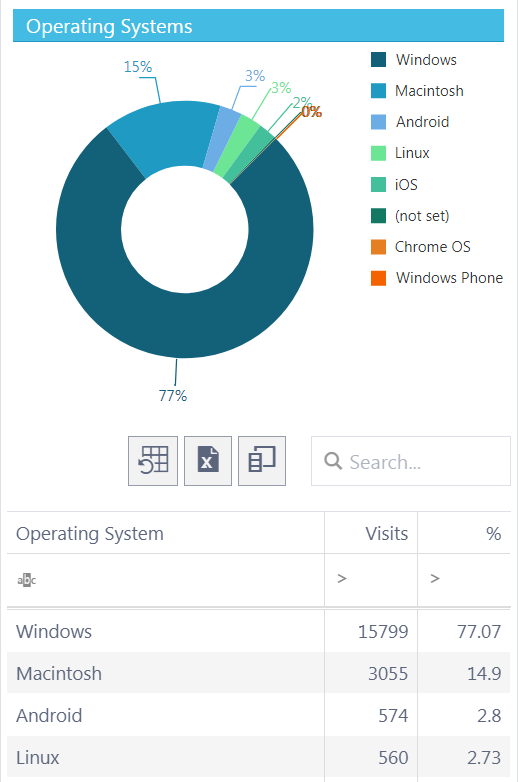 Operating System
Knowing the most popular operating system among your visitors you will understand whether you need to apply some changes to your website's code. For example, if it happens that 50% of the visitors will start to use "Linux".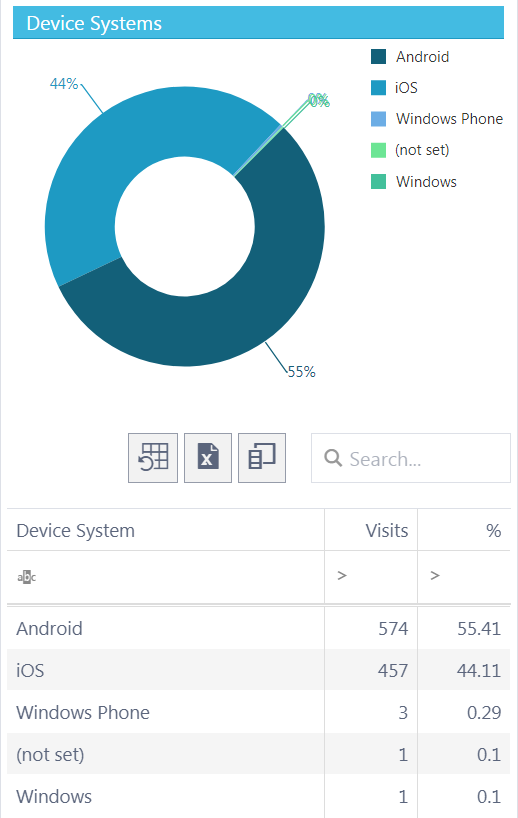 Device Systems
It's a big plus to have a mobile version of the website. At least Google loves you more. But it's not enough. When analyzing the data about the visitors' device system, you will be able to react properly.
What is a date range I can track my audience statistics by?
You can set any date range since a point of the time when your project was added to the platform and changes will be immediately reflected on all the graphic elements by which your data is provided to you. The default date range is one month leading up to the current date and based on your browser's time zone.
How do I download an overall report from this section?
To download a report, find and click which is in the upper right corner of the page. Once you click it, select a file format you want to get your report in. There are two options for downloading a report: by PDF or Excel.
A default date range of generated report is relevant to a recent month, however, the system allows you to customize it if you want to browse your statistics by different time interval.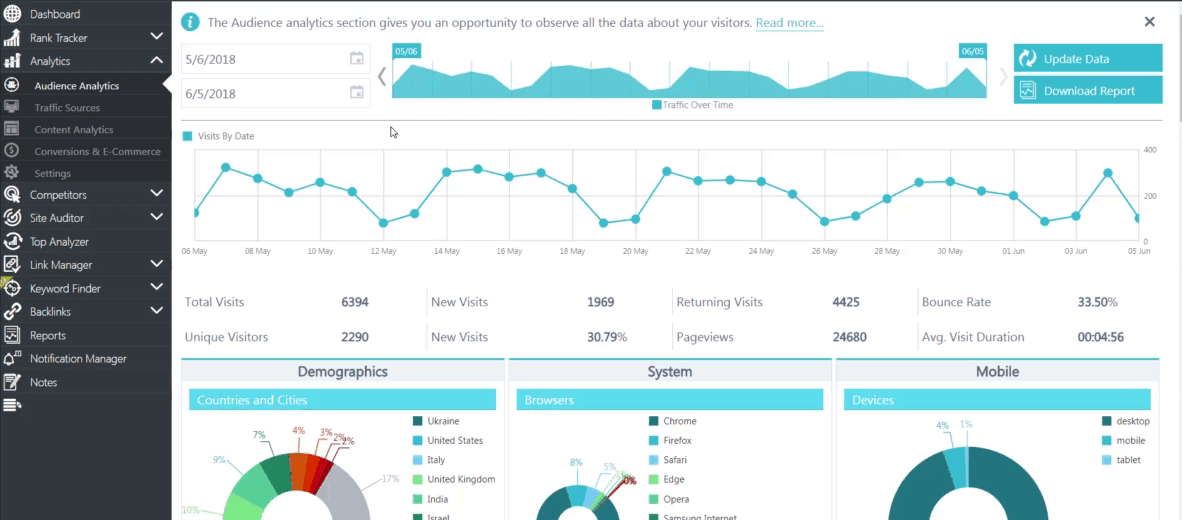 How do I export my data?
To download data, pick a certain block, you want to export your data from and click this icon

.
As soon as you make this, your report will be automatically downloaded to your hard drive. All the reports from blocks are generated in Excel format.
---