The Most Scandalous Black Hat Link-Building Strategies: Deindexed!
5 June 2018 Philip Volna Leave a comment LINK EARNING
How far are the link building strategies going to get? The approaches of building links are getting more and more sophisticated, raising very complicated questions about morality and ethics, and may cost a lot for some.

Today, building a private blog network is ancient history and is already hardwired deeply in every second newly-born SEO expert. However, it works anyway. If you're ready let's jump into the most elegant link building strategies!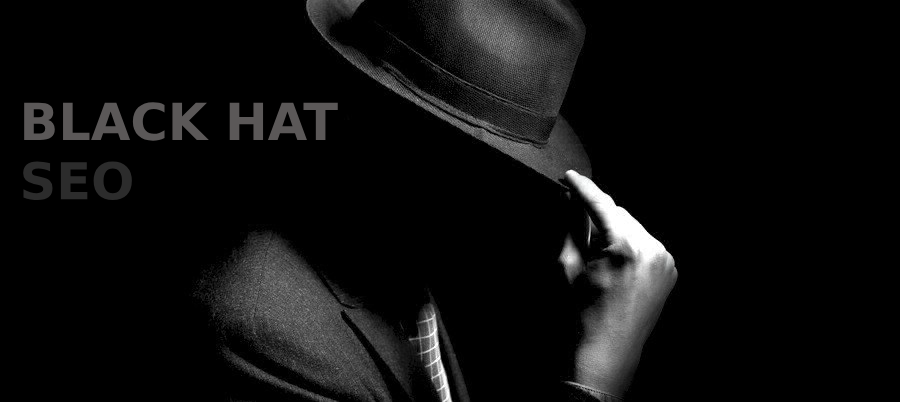 Cloaking
Google's goal is to deliver the best experience for a user whenever they are searching for the information they're most interested in. When somebody comes to your website, there is a tendency to deliver the content based on who exactly your visitor is. And this is not mentioning hreflang tags and serving the multilingual content for different users.
This is about serving one content to a user and another to a Googlebot. When the crawler gets onto a website, some SEOs may capture the exact IP address of a Googlebot and show the "hidden-for-users" content to Google. This manipulative technique is called cloaking which Google doesn't like at all.
Webmasters care about UX on their website as well, so they don't want to mess it up. They hide the content from users because, usually, it takes an enormous amount of space and just looks unfriendly. Such content is usually filled with links and keywords and gives a massive boost to a website authority in the short-term apparently. This technique is violating Google's guidelines and puts the website at stake. This is a high-risk area, and if you get caught here, it may result in Google forcing you to restructure the page or simply have you banned from indexation.
And the hero of such a penalty is BMW which used this technique to play a trick on Google's algorithms, according to Marketing Land. It ricocheted into BMW's website being deindexed for a couple of days but soon after they recovered. Anyway, disappearing for 3 days from SERPs for a big brand is a massive punch in the face.
Blog Network
A private blog network (PBN) is a bunch of websites that you own and which you use to link to your "main" website in order to boost its authority and rankings. This is a technique that was used a lot and is still relevantly popular today, even though Googlebots are getting more and more sophisticated in detecting and penalizing these networks.
How come newly bought websites are going to increase your rankings? Well, as QuickSprout points it out, you should be looking for expired domains that already have a lot of links pointing to them. How on earth would you find an expired domain with plenty of powerful links? In their article QuickSprout suggests using a tool that is called Xenu Link Sleuth which identifies all broken external links on a website.
For internal link analysis to see who is linking to your website, you can use our Backlinks Explorer that has a more user-friendly interface and is very simple to use. You can create a new project and not only for a domain, but also for a specific URL, thus narrowing the depth of research to 1 page in order to scan the exact page and see what broken links it has. When you scan the website, you will see all broken links and their exact position on the website.
With the use of Xenu Link Sleuth, the next step would be to define if one of these external links is pointing to an expired domain, which you can see if you smash the domain name into any Whois database. If you see the message that a domain is "not found" then it means that it's yet registered and you can buy it. You collect plenty of these domains and start linking to one another and, of course, to your money site as well. If it happens that one of these websites gets banned – no worries, you've still got a lot of other domains pointing to your website.
When you're building such a network, it's essential to wipe out your traces which you can do by pointing these domains to different name servers, using whois info protection (tools that hide your real personal data), etc. There is only one goal – it has to look natural as if it's not one person but different people. We have insights from a company which name we cannot disclose, and we know how simple it is to spot those people who use the same information at least on 2 accounts. Your name, phone number, email, password, etc., if your password is strong and matches another account exactly, you're spotted and blocked, if you're involved in some unethical and manipulative schemes, of course.
Even though this strategy might be effective, it takes a lot of time and money to build. The expenses include a domain, hosting, private whois and some content. It may be unnecessary to take all these actions just to be blocked by Googlebot. However, a PBN may give a quick boost of authority and skyrocket your website if you follow the simple rule of 90/10, as Gotch SEO suggests. Where 10% is your PBN and 90% is about getting links from somewhere else, such as guest posting, citations, etc.
Long story short, PBN will be revealed sooner or later, and the money website will be penalized either automatically or manually. This is exactly what happened with J.C. Penney and their scandalous link farming scheme that avalanched their rankings. After their black hat SEO tactic went wrong they dropped hundreds of positions in SERPs. So, keep your eyes open and make smart decisions to avoid Google's penalty.
Doorway pages
Doorway pages are considered to be a part of cloaking which includes either user redirection or content-rich pages. They are used for twisting a crawler around one's little finger.
With a slight touch of JavaScript you can create a page where you can place a juicy piece of content which is not seen by a user, however it's very well noticeable for a crawler. It's also a combination of hidden text and links with the doorway pages. This manipulation is usually based on stuffing the page with an enormous amount of keywords and keyword phrases.
There are plenty of keywords that SEO experts include into the doorway pages. Of course, to come up with the best ideas they tend to use a Keyword Finder tool, especially if it uses 5 different algorithms to extract keywords directly from SERPs. When keywords are found, they add them to Rank Tracker to see the exact positions they are ranking for by these particular keywords.
A doorway page should not be confused with a landing page, as the first is created only for ranking benefits while the latter is a call to action page. Even though a doorway page might require a user to take some extra steps to find the content they are looking for it is not a landing page.
According to Koozai, this technique is sometimes used to manipulate Google in order to create a fake local presence by making doorway pages and binding them to specific locations when a business has only one building in a particular location. Such a page is created for funneling users into a page that actually might or might not provide value for a user, however, a doorway page is originally designed for a Googlebot.
This is the technique that WordPress was caught on its rise, in 2005. Matt Mullenweg reacted fairly quickly, even though being on vacation to Italy. He apologized for this SEO fail and the affair was hushed up. In 2016, Google released a Penguin update to fight against such doorway pages.
Guest posts and paid links
Who would have thought that Google is protesting against seemingly friendly guest postings? What's bad about reaching out to a webmaster and negotiating conditions on making a couple of publications for each other? There is one little thing that kills these relationships.
From Google's perspective whenever somebody links to you (as if you buy a link) or you try to link to somebody (as if you sell a link), it's considered to be a violation of their guidelines if only you fail to include a "nofollow" tag.
There is an interesting case that happened in 2012, according to Search Engine Watch. Google penalized themselves for buying links to promote their browser which they claimed to be a fair accident. Of course, just like they degraded themselves in 2010 for cloaking.
Now, why paid links are violating Google's guidelines and ads don't? These are two different sources of income for a website to live and prosper, however, one is manipulating the search engine and other doesn't.
Here is a video in which Matt Cutts cuts this question into pieces and explains how backlinks should be placed correctly.
Speaking about dofollow and nofollow links, recently a tendency to cheat on getting guest postings appeared. Decision makers were reaching out to potential guest post welcomers in a very interesting way. Everybody is concerned with building relationships on the web and this is exactly what bloggers, digital marketers and others were doing.
If you recently received a whole lot of praise, congratulations and gratitude and was asked to publish an article or do something for somebody, then you've fallen into the trap. The technique also included this approach: a blogger would write about SEO and as chance would have it mention a big brand name in the article. A blogger would then contact this company and ask for a back-citation. The smart blogger included "nofollow" link when they mentioned a company's name, however, they would ask for a link and this link turned out to be a "dofollow" one which would give a massive boost of traffic to a blogger's website. This is the future of link building as they call it.
Conclusions
There are plenty of ways to increase rankings and an overall online presence. Some take risks and join the dark side of SEO in order to celebrate the short-term gratifications, others choose the way of honor, hard work and consistency to conquer the web and succeed. Which path will you take?
Tags: black hat seo, grey hat seo, link building
Like this article? There's more where that came from.