Backlinks explorer
Backlinks explorer is built to track your backlinks profile in real-time.
Backlinks explorer helps you to keep an eye on your new backlinks. Backlinks explorer is the part of the RankActive All-in-One SEO Platform. Try it now!
Schedule live demo
Try For Free!
Backlinks explorer: video overview
How does it help? Is it suitable for my business?
How does Backlinks explorer help?
Backlinks explorer helps you to understand: where and when you get new backlinks. What resources have reference to your website. What your backlinks profile is.
Using Backlinks explorer you can get full list of your website backlinks with comprehensive metrics.
Whom is this product for?
Backlinks explorer can be used for any business. For every website.
But it is best for:
Inbound agencies and marketers
SEO/SERM agencies and SEO-freelancers
Business owners
The best way to discover RankActive Backlinks Explorer features is to see them in live mode. Please, note that some features, such as Google Analytics, are not available in Demo account. To try all power of RankActive - please register for FREE Trial.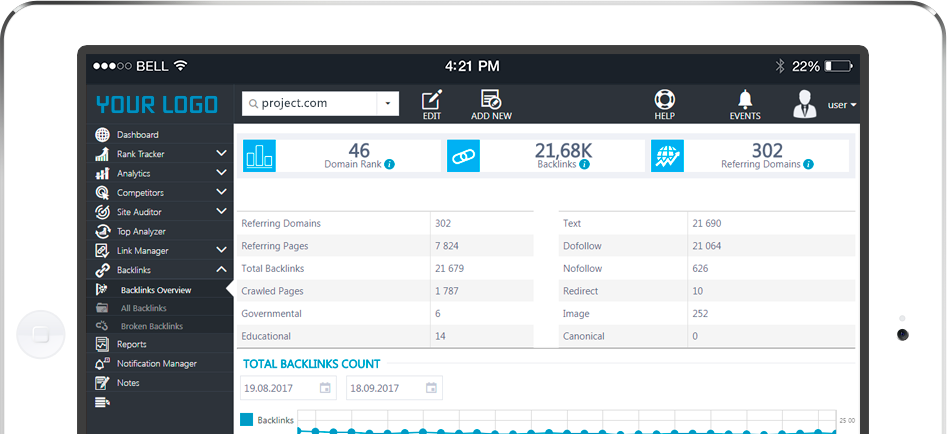 Amazing features for your success
FULL LIST OF BACKLINKS
The biggest backlinks database.
BROKEN LINKS FINDER
Find and easily fix your broken links.
METRICS FOR EVERY PAGE
Detailed metrics for every page.
NEW AND LOST BACKLINKS
View your lost and new backlinks.
Improve your SEO-work today!