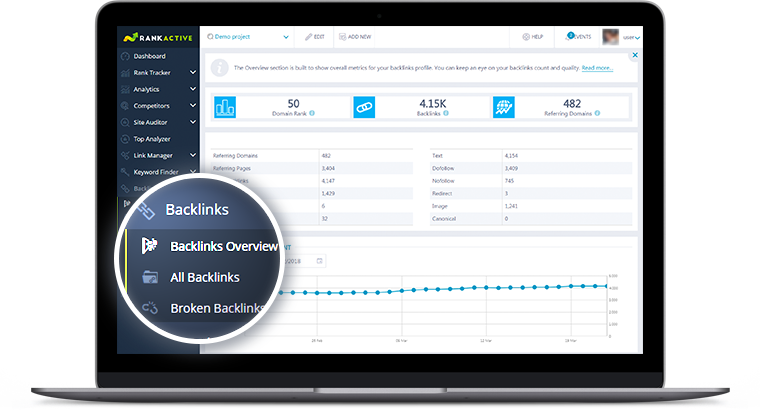 Backlinks explorer
Keep an eye on your backlinks profile in real time.
Backlinks Explorer will get your backlinks to work towards your success.
Brand monitor: video overview
HOW DOES IT HELP? WHAT WILL BACKLINKS EXPLORER DO FOR MY BUSINESS?
How does Backlinks explorer help?
Backlinks Explorer helps you understand where and when you get backlinks. You get a full picture of your backlinks profile.
Using Backlinks Explorer you can obtain a complete list of website's backlinks and evaluate them with a number of comprehensive metrics.
IS BACKLINKS EXPLORER FOR ME?
Backlinks Explorer comes in handy for any kind of online business.
However, it is best for inbound marketers, SEO/SERM agencies, SEO freelancers, and business owners.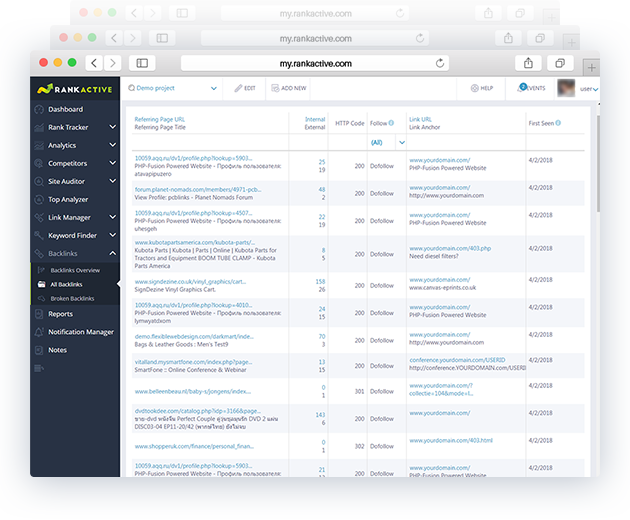 See It In Action
A picture is worth a thousand words.
See how Backlinks Explorer can help to grow your rankings!
AMAZING FEATURES THAT DRIVE SUCCESS
FULL LIST OF BACKLINKS
The biggest backlinks database you have ever come across.
BROKEN LINKS DETECTION
Backlinks Explorer will find all broken links you have and help to fix them.
BACKLINKS ESSENTIALS
Backlinks Explorer has everything you need to know about your website's backlinks.
Backlink Dynamics
Backlinks Explorer monitors backlink changes and gives a comprehensive information about the growth dynamics of your backlinks profile.
TRY OUT THE MOST ACCURATE BACKLINKS TOOL!
Give your website a boost today!