All-in-One Toolkit for SEOs, webmasters and marketers
RankActive helps you to track your online presence, spy on your competitors, keep an eye on your brand on the Web and improve your search engine rankings
Watch demo
Try For Free!
The best way to discover RankActive features is to see it in live mode. Please note that some features, f.e. Google Analytics, are not available in Demo account. To try all power of RankActive - please register for FREE Trial.
White label options
Personal domain/subdomain. Custom logo and description for your company.
User management
Give an access to your staff and customers for the selected projects.
Smart tables
RankActive is based on the table views. Our tables are very smart. Use multi-filtration options to see exactly what you need.
Scheduled reports
Receive all information you want directly to your email. Rankings, traffic, goals. Reports will be branded if you set White label.
Track any location, any SE
RankActive can track rankings for any location. For any search engine. Mobile, universal search, local results.
Keyword tags
Segment your keywords as you wish.
Comprehensive keywords data
Search volume, predicted traffic, CPC, KEI, total results and much more.
SERP history, ads and snippets
RankActive keeps SERP snapshots, paid ads and snippet data for each keyword for every day.
Duplicate content and meta-tags checker
Find pages with duplicate meta-tags and content. Check your meta-tags length.
Broken links and canonical checker
Does you website have broken links? Are the Canonical tags correct? We have answers.
New and lost backlinks
Keep an eye on your backlinks profile. Metrics, anchor distribution and much more.
Backlinks opportunities
Find intersections of your competitors backlinks and place your link there.
Google Analytics
Integration with Google Analytics. Check all your key data in one place.
Competitors analyzer
Track your competitors traffic, rankings, keywords.
Dashboard
All information of all your projects at a glance.
Indexation, visibility etc.
Track the changes of your project over time.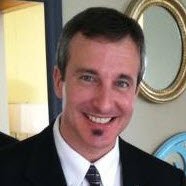 "After spending months searching for and testing rank tracking software, I was lucky enough to discover RankActive. They are, hands down, the leader in rank tracking & website analytics software. From the array of tools that they offer to their top-notch support, there is nothing else on the market that comes close to offering the benefits & value that RankActive does. I highly recommend."
Terry Pierce
Ecompmarketing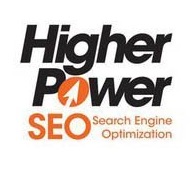 "RankActive's keyword ranking replaced our older tool that always needed attention. The old tool's server was always down, constantly needed rebooting, couldn't connect to the database, or was giving us some type of error – three or more times each week. When the old tool did work, it often gave very flawed results, which either showed rankings too high or too low. No such problems with RankActive. It gives you rankings without any drama. RankActive has a much better user interface that allows you to add keywords and sites easily, quickly. It allows for easy monitoring of keywords and pages you need to focus on instead of having you worry about managing unwieldy software."
Paul Sim
Higherpowerseo