Why Brands Prefer In-House SEO and What Your SEO Agency Can Do About It
29 March 2019 Polina Smith Leave a comment ALL-HANDS SEO
The State of In-Housing report reveals that 91% of companies prefer in-house SEO. Some of them may outsource big SEO campaigns, but the minor services are shifting towards in-house teams. Sounds alarming for agencies, right?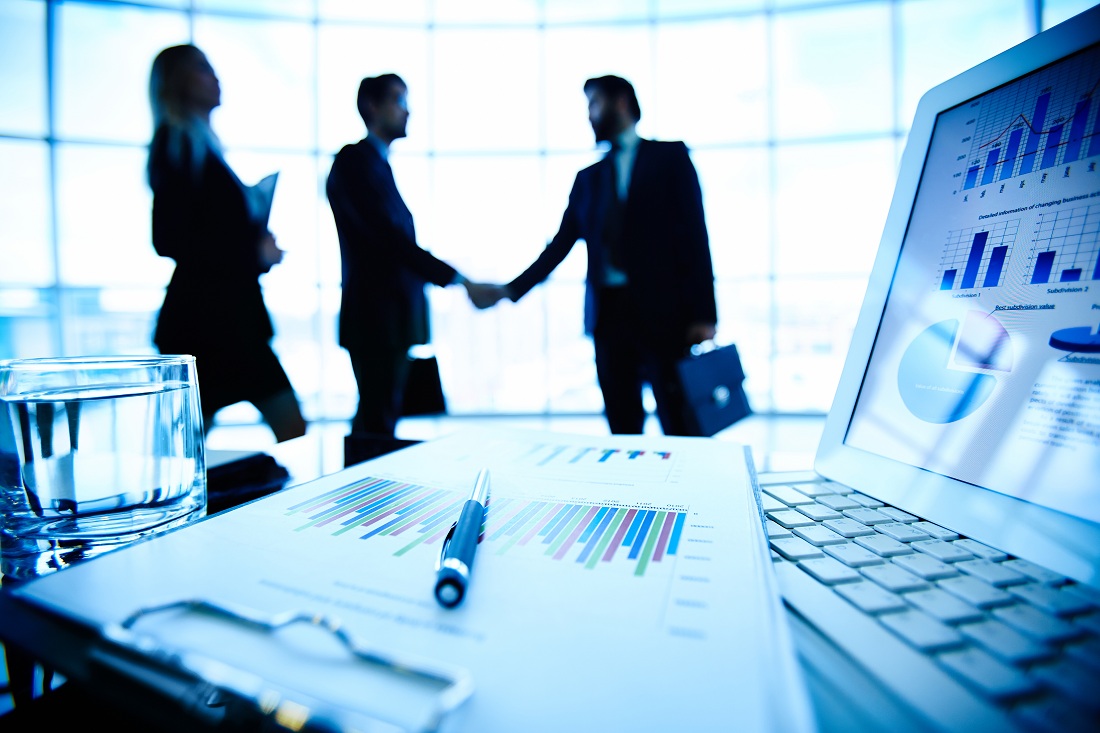 So, let's figure out what exactly is happening on the SEO services market. Do you still have a chance to take your place under the sun? If yes, what factors should you pay attention to? We're covering this topic in detail.
3 Big Reasons Why Brands Choose In-House SEO
At first glance, organizing an in-house team is a rather tiring task. Some time needed to find SEO talents, organize comfortable workplaces, and allocate budget for salaries, insurances, and compensations. Why would so many business owners and marketers bother with this case?
Here are some numbers from the report.
58% of companies are sure they can handle an in-house team on their own. Of course, it is true if we're talking about big companies with solid budgets. But this confidence has another reason – not many business owners realize how exactly SEO works.

While most of the entrepreneurs still believe that good SEO is all about keywords optimization, we know it's way more complicated than that. Handling updated Google algorithms, analyzing SEO metrics, improving web presence – that's often left behind by entrepreneurs.

96% of respondents believe in the power of modern marketing technologies and ignore the human factor. Nonetheless, each particular SEO campaign needs an individual approach and a unique set of tactics.
87% need more transparency. This is a huge concern when it comes to any outsourcing services. What exactly has been done by this moment and how the team deals with obstacles – controlling SEO experts in-house is way easier.
But any coin has two sides, and companies have some difficulties working with in-house teams.
More than half of respondents (56%) state that it's hard to find skilful and talented specialists. As a result, the time to gather a team grows, while your agency already has well-prepared experts to offer.
Also, lots of brands mention the lack of creativity in the in-house teams. Usually, these experts work on long-term goals and don't focus enough on current tasks. Eventually, they apply standard practices, which won't allow a company to stand out among the competitors.
5 Ways Your SEO Agency Can Outdo In-House Teams
With the information from the report, we know what issues to address. Your agency can provide potential clients with everything they need and even more. It's time to bring professional SEO services to the next level.
What does it mean to work on the business-to-business market? First off, you have to admit a huge role of recommendations from previous clients. This is the good old truth to put up with. You can't write a recommendation for your own business. But you can do all possible to attract new clients and improve your reputation on the market.
Hubspot provides us with some data about the best lead-generating sources. Here you go:
Referrals are in the first place – we had no doubts in it. Online and offline activities go next, and that's what we'd like to focus on. Let's move step by step from your website to the PR strategy.
1. Online Presence
We'll first take a look at your website and Google My Business listing. Even if you were recommended to your potential client, he will probably look through your website before reaching out.
This is your chance to describe every success story from your experience. The final result is the most important, but don't forget about the tactics too. Now we know that businesses believe in the power of marketing tools, but you can prove that SEO is a way broader domain.
Describe how you came to a decision to use a certain tool or focus on a specific aspect (like keywords or on-page optimization). Only a perfect mix of tech tools and human skills guarantees the best outcome.
What questions do you get the most often from your clients? You might have a pretty significant list in your stock. Now it's time to put it on paper (or on the web page).
Also, SEO has its own stereotypes like any other industry. For instance, adding as many keywords as possible is a key to success. Or SEO is a one-time activity that guarantees top rankings for years. Turn these misconceptions into questions and describe what truly happens in the SEO world.
Treat your blog like a storage of knowledge that you bring to thousands of readers. You know how long-form articles are important for SEO. And you should also remember about the clients who actually care about SEO tendencies and would value high-quality content.
Blogging is on the 7th place in the list of lead generation sources. While most of your competitors focus only on the website or PR, you can occupy a blogging niche too.
And obviously, there should be a place for recommendations from your previous clients on your website. 90% is a big number, so every review matters. Writing a few lines of kind words won't take much time from your client, but will bring you leads in the near future.
2. Offline Presence
Networking events and conferences are also a great way to acquire new leads (it's on the 3rd place after referrals and a website). 37% prove that SEO agencies use this tactic, but it's not wide-spread yet.
You can benefit from business conferences in two ways: by gaining new knowledge and meeting potential clients. The first point is pretty self-explanatory, but the second one can be tricky.
The thing is old-school small talks with potential clients are more difficult than communicating online. On the one hand, SEO agencies use online environment because they can reach out to hundreds of people at a time. On the second, not all of us can easily sell products and services through face-to-face contact.
Look at it from another perspective: there's no better way to tell about your services and actually be heard. Your prospects won't be able to skip a web page – they will know exactly why your agency is the best choice for them.
Just in case, you can check these conversation starters prepared by the Hubspot team.
That's the 4th point from our list. The most important thing to remember here is using the latest examples from your practice. Leave theoretical concepts for amateurs and focus on the biggest advantage – cases that prove your expertise.
Giving a speech at an event, you affect 3 main groups of people: potential clients, competitors, and the media. On the offline field, you're not a faceless agency – you're an expert who solves SEO problems. Keep it in mind and take part in professional events on a regular basis.
3. Negotiations
Now you're talking face to face to a person who's interested in your services. How not to lose a new business opportunity? Think about this conversation beforehand.
Your clients come to you for a profit. They don't want to talk much about how awesome you are – they are here to discuss the final result. First, you should listen and note all the current business needs and direct the conversation to problem solution. How will the situation change for a potential client? Your expertise allows you to describe it in detail.
Most company owners know little or nothing about SEO. When you start talking about link building or meta tags, your potential client will quickly drop the conversational ball. Keep in mind that brands believe in the power of software, but you should stay a living person by all means. Describe a strategy in simple terms from start to finish. It demonstrates your professional level and gives a strong advantage over advertising tools.
4. Ongoing Communication
Let's focus on transparency as this is one of the biggest brands' concerns. For a start, check if the processes in your company run smoothly. Then, mention your working principles during negotiations. And most importantly, stick to them when the work begins – it impacts final recommendations.
It always feels right to get back to basics. Ask yourself how often you or your manager communicates with clients. Or how much time it takes to answer emails and messages.
First of all, your client should know all possible means of communication used in your company: email, Skype, Slack, etc.
Specify how much time it takes you to answer a message or an email. It should be done before the work starts to set specific expectations.
Inform the client about your working hours and availability. It's especially important if you live in different time zones.
But no discussion in messengers has as much power as a professional SEO report. With advanced software, reports take several seconds of your time. Look at Report Center created by RankActive. Everything you work on eventually appears in the document.
Your main benefits with RankActive reports:
Reports are sent directly to your email.
You can add any number of recipients.
You can select a timezone and then choose a time for report delivery.
Reports are also generated in a couple of clicks as soon as you need them.
And there is one more way to empower your reputation among clients – use a white label solution.
5. More Transparency with White Label by RankActive
You can go further and customize the whole RankActive platform. Let's say you have a demanding client who wants to know all the inner workings. She signs up to the platform and checks keyword rankings, audience analytics, on-site metrics, and so on. Except, she doesn't know this is actually the RankActive tool.
Why white label from RankActive is the best choice? Let's look at the key advantages:
You've got an opportunity to add a subdomain and use a tool by your agency's name.
The brand's logo is placed in both the tool and reports. For that, you should only add the logo and favorite icon files.
The login page is customized as well.
Clients can have access to the same metrics as you do so that any demanding client could be happy.
And finally, if you add your own email server, clients will get reports from your domain name.
Eventually, you get a full range of RankActive features, plus improve your image and build up the loyalty to the brand. And all of it won't take much of your precious time which you can spend on creating a splendid SEO strategy instead.
Giving Way to Outsource SEO Services
Any market is based on competition. Tendencies come and go, and only the strongest survive after storms and hurricanes.
Currently, the SEO market faces the tendency of in-house teams, and agencies have to cope with it. What can help you in this situation? Focus on transparency and unique services. Use professional SEO tools in combination with your top-level skills, and your team will easily beat the opponents.
Tags: competitors, SEO agency, SEO reports, White Label
Like this article? There's more where that came from.