Local SEO in 2019: What's New?
24 April 2019 Polina Smith Leave a comment LOCAL SEO
Search engines connect online businesses with dozens of potential customers. People surf the web to find the best local products and services, but yet lots of companies neglect their open opportunity for growth. Is it still valid in 2019?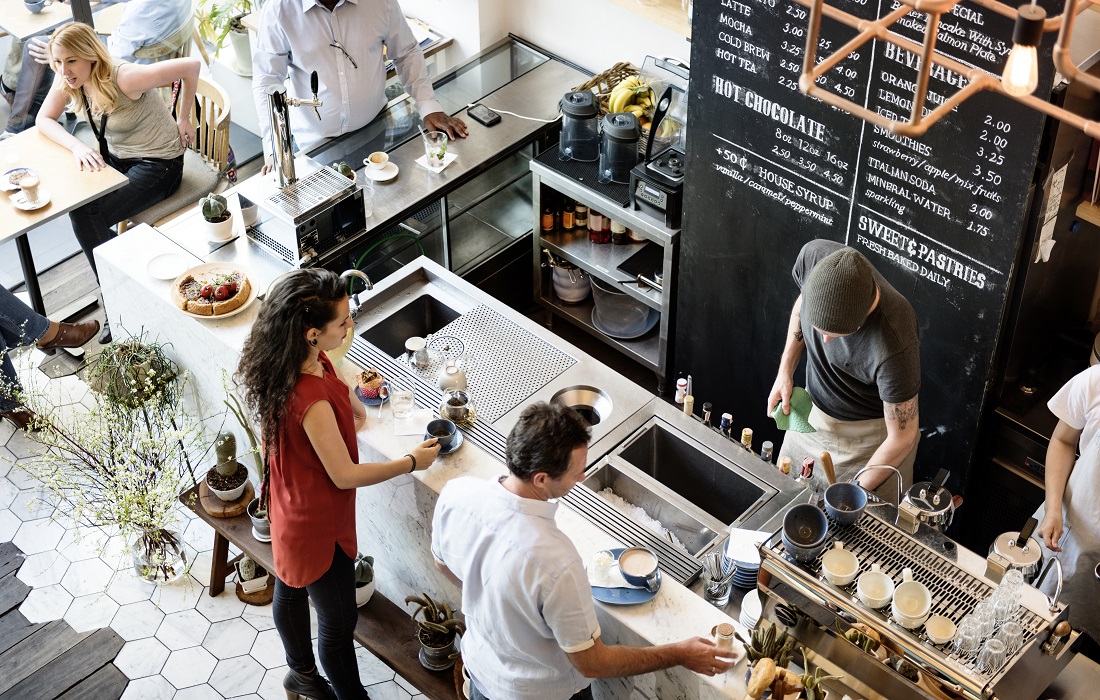 Let's review some statistics and figure out if there are any gaps in your SEO tactics and strategy. You'll learn more about the state of local SEO and several market novelties that can be used by your competitors.
Here's the list of standard local SEO tips and tricks to help you out. We strongly recommend starting with this article before reviewing the latest trends.
How Industry Changes: Local SEO in 2019
To gather all the good-to-know info, we've turned to the Moz report. Using the best local SEO practices is a good beginning, but getting insight from other local businesses provides a broader picture and better understanding of the market.
These stat facts were collected with the help of over 1400 business owners. That's a great source for your future SEO decisions.
What matters most for your rankings?
Can you answer straight away which ranking factor has the most significant impact on your business? Probably not, and so do many other entrepreneurs. 22% of them believe that it's impossible to single out one ranking factor because local SEO is too diverse and it is a continually changing industry.
At the same time, 32% of respondents state that the proximity of an address would be the key factor to make the final decision.
As you can't just move your store to the most populated area in a glance, you can look through all the local SEO tips and put each of them into practice.
By the way, marketers have a different opinion on the most effective SEO strategy. On the one hand, it means that the market doesn't have a perfect solution matching any local business. On the other, this is another proof for you to use as many strategies as possible.
Is Google a new homepage for a local business?
This question might sound awkward after you've put so much effort into building up your website, but the fact remains that Google search results can do wonders.
If you've ever seen how Google My Business works, then you know how much information you can add there. It is not only the company's address and photos – you can communicate with visitors and inform them about the latest news.
How does your Google My Business account look at the moment? Maybe, you don't use all of its functionality yet. We're not saying that optimizing your website is a bad idea now, but working in two directions is the best way to get new leads and grow your income.
For the record, 49% of respondents use the full range of Google Knowledge Panel features (i.e., posts and Q&A), while 18% don't know a thing about them. What group are you in? Consider moving to the first one as soon as possible.
Do reviews impact rankings?
Word of mouth is one of the most powerful marketing instruments to numerous market branches. At the same time, the review concept includes much more than the visitor's opinion:
The platform where a review appeared.
The overall rating of the place.
The percent of positive reviews.
Keywords in the review's text.
How old the reviews are, etc.
We've already mentioned that you should not be afraid of a review no matter if it's good or bad. Instead, you should benefit from it and communicate with your target audience online. This is both a good promotion tactic and a source for improvements.
3 Innovative Local SEO Trends in 2019
Statistics help you conclude about your current SEO efforts, but innovations are already waiting around the corner. Today, we're reviewing three of them: AR, live inventory feeds, and footfall tracking.
1. Augmented Reality (AR)
Have you heard about the Pokemon Go game? It was so popular that you might've played it yourself. This is how augmented reality looks like: you're staying in a familiar environment surrounded by unfamiliar objects. How is AR conquering the local SEO industry?
The primary role of augmented reality for your business is helping find shops and restaurants nearby. Let's say a web user is looking for the nearest place: "a coffee shop near me". If a business is well-optimized for local SEO, the user will likely find it in Google Maps Pack along with other business data.
Imagine that all this information can be spiced up with detailed interior views, product variations, or special offerings. It might feel like you are already in this coffee shop and can choose whether you want to stay or leave. The more AR optimization the place has, the more engagement the business gets from potential guests.
Here's a couple of real examples for you. The Yelp and Wikitude apps are already using the AR feature.
So, it works this way: you're walking around the city and see additional information about the places you see. How to be one of these places? Your account should be fully optimized for the app which includes a rating, reviews, detailed description, etc.
2. More Data About the Shop's Inventory
Okay, the essential business information and directions are gathered in the right place, but is it enough? This is not the end if you want to go further gaining new leads. Your chances to get noticed are much higher if you include real-time data about products in your stock.
Looks like this is the right time to talk about Local inventory ads. The key idea is to show searchers information about your products right at the top of Google search – it's called Local inventory ad. If users click on the offering, they appear on the product's page built by Google – it's called the local storefront. Your potential buyers get here information about products as well as working hours, directions, etc.
Another contract was signed between Google and NearSt, a retail startup, in November 2018. This collaboration goes further and connects the search engine with the store's point of sales across the United Kingdom. This way, a customer will be able to know what products are in stock at this very moment and what prices they have.
The NearSt founders built up a brand new technology called NearLive. Its key advantage is the ability to connect with both old and new POS (Point of Sail) systems. In other words, shops can kill two birds with one stone: all the data is updated automatically without human help, and a company rises to the next level of SEO optimization.
3. Footfall Tracking
So, Google does care about local search, and new opportunities for SEO optimization appear every year. But even if you use all of the local SEO best practices, you can't be sure they are transformed into higher conversions and revenues. This is the reason why many entrepreneurs are still struggling with the ROI results.
At the same time, digital marketers and their clients are now focused on conversions much more than on rankings and traffic.
The best way to get objective results is to use in-store technologies that include beacons and sensors. Currently, very few companies are using these tech tools – only 10% of respondents according to the Moz report – but this tendency has a high potential for the future.
While in-store innovations are on their way to your shop or restaurant, you can use well-known metrics, such as rankings or click-through scores. The hardest part is to track the data from a specific location, but it's possible with an advanced SEO tool like RankActive.
When setting up a new project, you can pick several search engine options. That's what you have to define:
Search engine.
Country.
Language.
Region.
Location.
From now on, all of the analytical information will concern this location solely. Plus, have a look at the search engine options. You can monitor only Google mobile and get more information about smartphone users. It's especially helpful considering mobile-first indexing announced by Google in 2018.
So, how can RankActive help you with your SEO strategy? These are the main features:
Keyword research.
Keyword tracker.
On-page monitoring.
Analytics from the Google Analytics account.
Competitor analysis.
To see how it works, use our 14-days trial and create a new project. No matter what local SEO strategy you have in mind, RankActive will help you get the most out of it.
Outracing Competitors with the Local SEO Strategy
In the UK, more than half of customers (55%) would like to buy local products because of their better quality. Google, in its turn, is upgrading algorithms to provide users with a convenient and useful online search. This is perfect timing to start your SEO campaign or enhance it by applying all of the best practices.
We've reviewed several trends which demonstrate that there's no perfect solution for every local business. Entrepreneurs try out different approaches to build up their SEO strategy. To get the maximum benefit, we recommend strengthening both your website and Google My Business account. By taking care of online users, you're laying the groundwork for your future profit.
Tags: Google My Business, local seo, project setup
Like this article? There's more where that came from.