7 SEO Tactics Every Restaurant Should Adopt
26 March 2019 Polina Smith Leave a comment KEYWORD RESEARCH, LOCAL SEO
The power of SEO for local business can't be underestimated. Your potential customers are using Google Search day and night in order to find local shops, clubs, attractions, and, of course, cafes and restaurants. Will they find your business on the web? It fully depends on you.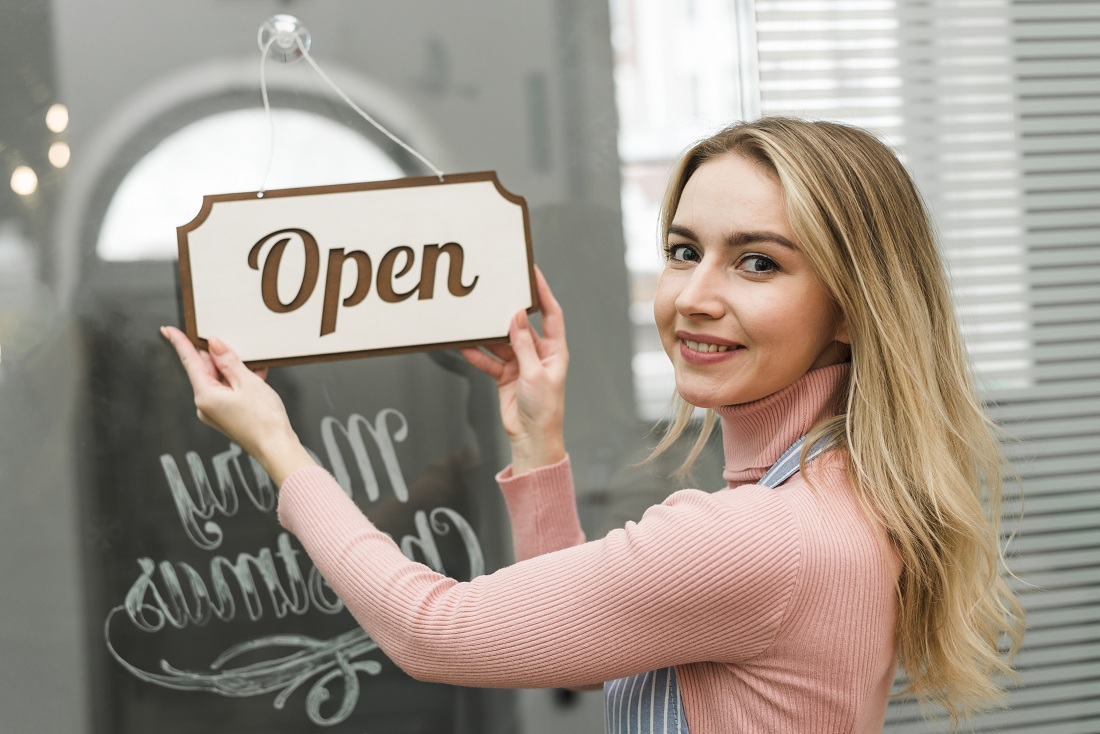 Lots of business owners still believe that SEO requires much time and money. The budget is spent on other things while your customers are over here, several clicks away. Today, we're going to prove you that SEO for restaurants is not rocket science. Moreover, most of the tactics you can manage yourself without any assistance from experts.
Why Does Your Restaurant Need Some SEO Support?
Think with Google provides some food for thought: 76% of all "near me" search queries result in visiting the place within 1 day. Why is this happening? The answer is simple: people want to get it right away. Be it a fancy dinner or grocery shopping, they'd better be located within walking distance.
The final goal of local SEO activities is to make people find you online so they can visit your place offline later on. Local SEO has its own principles and peculiarities, that's why it deserves some special attention.
7 Ways You Can Change the SEO Game for Your Local Restaurant
Where should you leave the contact information of your business? How to use keywords for a local restaurant? Do reviews matter? Many questions appear when you start thinking about the restaurant's web presence. Let's find out the answers.
1. Keywords Optimization
You should always start with the website first. Some business owners turn to social media accounts, but it's obvious that only a separate website allows you to properly present a restaurant. Plus, a website is your personal space where you have control over everything (unlike social media with their rules and restrictions).
There are several pages on the website that have potential opportunities for you, such as Home, About Us, and Menu. In the content management system that you're using, find editable fields and upgrade them. URLs, titles, meta descriptions – all of them are a part of the on-page optimization activities and, at the same time, the best place to add relevant keywords.
The quickest way to get the list of relevant keywords is to use SEO tools. For example, Keyword Finder by RankActive gives you an opportunity to find 5 keyword types:
Related
Similar
Suggested
Ranked
AdWords ideas.
With our 14-days free trial, you can start working right now. Let's go to the Keyword Finder section and click Related keywords. Here you can choose a country and a language. Then, enter one of the keywords you have in mind. In our case, it was "pizza in bronx". It takes several seconds to provide a full list of related keywords which you can use later in your content.
At the same time, there's no need to use as many keywords as possible. According to the latest SEO trends, it is better to focus on the content's quality and provide a useful and pleasant reading for visitors.
2. Schema Markup
Website Schema is a form of microdata created by Schema.org. It is added to the HTML code to help search engine crawlers better understand what your website is about. This description is also called "rich snippets".
This tactic requires some help from a web developer, but it's beneficial for the long-term SEO goals. What is the most important information you'd like to share with the World Wide Web? It might be these points:
The type of food you specialize in.
Contact details.
Working hours.
Menu items.
Reviews from visitors, etc
In 2017, Gary Illyes from Google stated that rich snippets allow for better understanding of the website during indexation. Then, he said:
"It will help us understand your pages better, and indirectly, it leads to better ranks in some sense, because we can rank easier."
It sounds promising, doesn't it? All in all, schema markup is an SEO tactic approved and supported by Google experts.
3. Powerful Imagery
All of the text information you provide is useful, but the restaurant's website is incomplete without high-quality pictures. Menu items and the place's interior both deserve attention from the potential visitors. Moreover, professional photos help visitors to make the final decision and build up your online reputation.
What web users usually don't see is the alt text you should include. Every picture you add can be an additional source of Google's credit. Alt text or alternative text is the photo's description seen by Google crawlers. Website users will only see it if the image won't load, or it is an instrument for blind people to fully understand the page's content.
This tactic has the strongest effect when you add relevant keywords right to the alternative text. As Google crawls text information better, it will have no problem ranking your web page according to the images' alt text.
4. Google My Business
After some website optimization, let's look around and see what Google offers for your restaurant. The first vitally important thing is Google My Business listing. This practice is so well-known that you probably use it yourself all the time.
When searching for a place nearby, maps become the most useful tool. Google decided to exploit that and give businesses an opportunity to assert themselves.
In our example, there are 3 search results that go right under the advertisement. This list is called Maps Pack or Maps 3 Pack. This is the most desirable area of many local companies because people can ignore organic search results and get all the information here.
Here are a few reasons to create Google My Business account as soon as possible:
It is completely free.
It won't take much time to finish up a listing.
Web users would see the most important data about your restaurant right from the search page.
That's what you should add to benefit from Google My Business:
Basic information about the restaurant such as an address, a phone number, a website, working hours, etc.
Try out your creativity and provide potential visitors with the most fruitful description of your place. You can describe the food, atmosphere, and specific traits of the restaurant.
And finally, your listing requires some high-quality visuals. You can add some food photos as well as interior details.
5. Local Web Directories
There are plenty of other sources where people can find information about your restaurant. In the beginning, you can start optimizing your accounts on such platforms as:
Bing Places
Yahoo Local
Yelp
City Search
OpenTable
Trip Advisor
Merchant Circle, etc.
Remember that you should optimize and update information on all these platforms, especially when it comes to the name, address, and phone number.
Each of these platforms is a reliable source to build backlinks (links leading to your website from another web source). The more reliable backlinks you have, the more positive signals you send to the search engine. Eventually, your website becomes trustworthy, and you rank higher in SERPs.
6. Reviews
Product reviews have a huge impact on business nowadays. Potential buyers and visitors always check and double-check what others think about your product or service before making a decision.
Around 40% of all the US adults always check online reviews, while 42% do it from time to time. Additionally, if a product has at least 5 reviews, its purchase likelihood is 270% higher than if it had no reviews at all. So you don't have to be afraid of a review. Rather, you should benefit from it by all means.
Ask your visitors. If you have a review section on the website, you can provide a link to it in the menu or ask customers to share their thoughts on the Yelp website (or any other platform with your account).
Google will do all the work for you because it sends a notification to the visitor's phone. This way, new reviews would appear in your Google My Business listing:
Respond to both positive and negative reviews. Most of the restaurants react only to negative comments, but you can go further. If a person likes your place, finds some time to write about it, and then gets a response, it lifts up his loyalty even higher.
Plus, Google My Business account has a Q&A section where your quick response shows how much you care about online users.
Answering negative comments, place yourself in the shoes of the unhappy client. Don't write a general response to such comments – you should address concerns of this particular visitor. Your answers reflect your style of work and are visible to everyone, so they are also a part of your reputation on the web.
7. Monitor the Results
SEO doesn't end up when you create a website or a Google My Business listing. It's crucial to be proactive and to always monitor the results of your actions.
Such tools as RankActive calculate hundreds of metrics for you. If you consider hiring an SEO expert, both of you would find the tool helpful and easy to use.
As a local business owner, you have to keep an eye on a certain area, and RankActive gives you this opportunity. When creating a new project, choose a search engine first. You've got several options:
Google
Google Map Pack
Google Maps
Google Mobile
Bing
Yahoo
Yandex
Next, you should pick a country, a language, and then define your location:
You can add as many search engine options as you need, and RankActive will focus solely on your individual settings.
Big SEO Opportunities for Small Businesses
It doesn't matter if your restaurant is big or small – most of its potential visitors use Google search every day. Local SEO allows web users to find your business within several clicks or taps. Isn't it worth your investments?
Today, we've focused on the basic tactics which concern both your website and third-party sources. It won't take much time to create a Google My Business listing or a Yelp account, but they become great contributors to your quickly-growing income in the long run.
Tags: Google My Business, Keyword Finder, local business, local seo
Like this article? There's more where that came from.