6 Huge SEO Trends of 2019
30 December 2018 George Svash Leave a comment ALL-HANDS SEO
While Google is the main search engine on the market, all innovations it provides soon become worldwide trends. SEO experts know that Google standards must be considered in new-year strategies to make online platforms successful.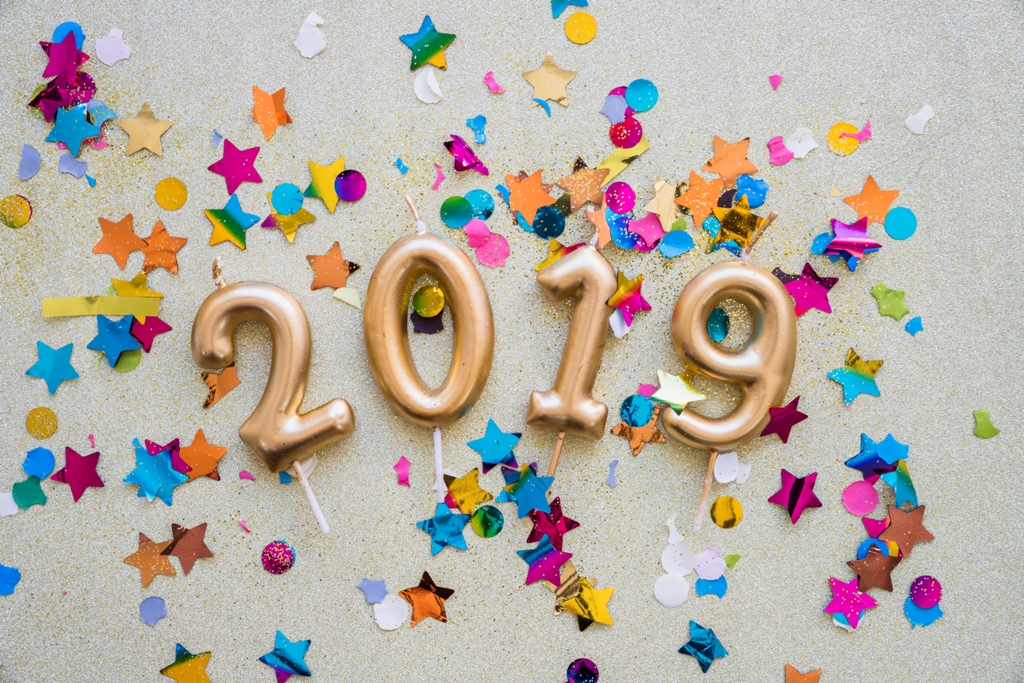 Today, we've decided to review 6 greatest trends that will dictate the rules in 2019. Have you already formed a brand-new strategy for the year to come? Let's figure out what you could've missed.
1. Featured Snippets
This fresh Google's innovation is likely to steal your first-row rankings. Google is focused even more on showing short answers for search queries with these small blocks.
From now on, a growing number keywords will lead to featured snippets, not the first-ranked websites. All marketers are fighting for this sweet ranking spot, and they often call it "position zero". That's what actions you have to undertake to get to the highest row in Google search.
Make sure the content is among the first five search results
In 2017, Ahrefs conducted a big survey on featured snippets, and one of the key points was that a web platform should be on the 1st page of search results. In particular, 90.1% of snippets concern the first 5 websites appearing in Google.
You can easily follow up trends in the ranking with RankActive. It will give you an overview of ranking and can prove with more details on particular keywords. Also, you can find information on featured snippets in the Rank Tracker section. Choose the Detailed View subsection, and there you'll see Column Chooser. After clicking on it, pick SERP Elements.
Provide Answers to the Questions
People turn to the Internet search every time they have a question, and Google wants to simplify this process. Focus your efforts on keywords containing questions. 42% of keywords with questions eventually appear in the featured snippets according to Semrush.
Properly Organize Content
It is an obvious issue for most SEO experts, but you should remember about formatting headers and subheaders in any text (H1, H2, H3). Also, there should be numbered or bulleted lists in your content as featured snippets often display answers with lists.
In the example above, we used a keyword with a question and got snippet-featured answers. Having so much information at once, users will likely follow the "zero" link and won't go lower, that's why appearing in featured snippets is a goal for the majority of market experts in 2019.
2. Video Carousels
In June this year, Google announced another innovation in its search, introducing video carousels. Earlier, users could see only three videos on the 1st search page, and now they can click through to see more – there are usually around 8 videos in the carousel. They'd look like this:
It gives more opportunities for marketing experts who work with video content. Now it's absolutely clear that we can't ignore the video marketing trend. If there is no video content on the websites you work with, you should consider which business can benefit more with this opportunity.
The action plan for video carousels is similar to featured snippets. The work starts with the keyword research, then you should figure out which of them can be transformed into questions and how they would look like in the video headings. "How To" videos are a huge hit getting many views featuring in the carousel.
3. Mobile-Friendly Indexing
The more time we spend with our smartphones, the more we use them for browsing. Of course, Google knows it, and the mobile-first index was announced in March 2018. It basically means that Google uses the mobile version of your website for its ranking. This trend should be another push for business owners to pay attention to their websites and make them mobile-friendly.
What you should consider first and foremost is choosing either an m-dot or responsive version for the website. John Mueller, Google's Trends Analyst, says that "if you have both responsive & m-dot for a page, it might be hard for our algorithms to figure out which one to show to mobile users."
You can use RankActive to check the ranking of the website's mobile version. When you create a new project, choose Google Mobile and get all the information you need, including keywords, traffic, conversion, and other analytic metrics.
4. RankBrain
RankBrain is a part of Google's search algorithm based on machine learning principles, and it allows for more relevant search results. The appearance of this functionality was confirmed by Google in October 2015, and it's been evolving since then.
Basically,RankBrain is learning to understand complex search queries and intents that stand behind them. It seems like Google can read the users' minds and create a smooth user experience. The more data is gathered by RankBrain, the smarter it becomes, that's why it's a never-ending process of growth.
Apart from that, the system distinguishes 4 types of search intents: informational, navigational, transactional, and commercial. In other words, RankBrain learns how people search for information, specific websites, or online purchases (with an intention to buy immediately or gather data on a specific product).
Also, RankBrain identifies whether search results satisfy a user or not. These are the metrics used by the system:
Bounce rates: they should be low so that RankBrain considers a website as a successful search result.
Dwell times: users should stay longer on the page reading more text and not only a heading or a few first paragraphs.
Click-through rate: the number of users clicking on the SERP results must be high.
There are two main directions which you can follow to optimize any website for RankBrain.
Making Headlines and Metas More Appealing
This might seem an obvious thing to do, but we strongly recommend checking your headlines and page descriptions once again. First of all, there shouldn't be any mistakes and typos. And try to think as a searching user: would you click on the headline you see? If you have any hesitations, consider rewriting as soon as possible.
Improving Usability
The page you're working on should be clear and easy to use. This way, click-through rates would grow, and it sends positive signals to RankBrain. You can gather more knowledge on usability.gov and share it with the website's owner.
5. Top-Level Content
Content is in the core of any website, but some business owners are still not very serious about the content's quality. Google started fighting this issue and announced their algorithm's update in August 2018. This update affected a great number of online platforms and resulted in heavily losing ranking and traffic. Why did this happen? The main reason is the low content quality.
Glenn Gabe made his own research on this update, and he stated that the biggest effect was on the websites with low E-A-T (expertise, authoritativeness, trustworthiness).Barry Schwartz, in his turn, made a deeper audit and found out that most of the 300 affected websites were somehow related to the health industry.
Google explains this situation with the fact that pages concerning health, wellbeing, and financial stability information describe the main priorities of Internet users. This is the reason why these pages must have content of the highest possible quality.
This algorithm update was massive and took Google nearly a week to roll out, so we can be sure that sooner or later it will get to your websites too. You should check all pages once again and renovate content before Google changes your ranking.
6. Voice Search
Voice search predictions look overwhelming. According to OC&C, voice commerce in the US will grow by $40 billion in 2022 comparing to $2 billion in 2017.
This statistics makes us reconsider keywords approaches. For example, now SEO experts should find keywords which are natural for a conversational language and usually consist of 7-9 words. Usually, people tend to ask questions with voice. There are 4 main types of questions for your consideration:
What? These users look for general information, which makes this audience the widest.
How? Usually, such questions concern something more specific when customers already know basic information.
When? People ask it to figure out what options they have and what features they have.
Where? After learning all the necessary data, people are ready to buy a product. With these questions, they want to know a specific place (online or offline).
There is also another fact making the voice search one of the biggest trends in 2019. Currently, more and more people are ready to invest in AI devices. If you don't have one, you've probably heard about Alexa or Homepod. Now they help people with trivia things in their everyday routines: they can turn off the light or start a car on command. As time goes by, AI device owners will ask for more things, including Internet searching. It is a natural process, so marketers should be ready to adapt to these changes.
Getting Benefits Using the Biggest Trends
Today, we described how innovations provided by Google dictate trends for the year to come. But even if these trends are new, they are strongly connected with good old practices: keywords research, content optimization, and usability improvements. Your 2019 strategy should include preparation for featured snippets and video carousels, content optimization and mobile-first indexing.
While you're on the way to improvements, use reliable tools to customize and monitor the results of your activities. RankActive helps you personalize your work with clients and creates regular reports on the best SEO practices.
Tags: featured snippets, Rank Tracker, SEO trends, Voice Search
Like this article? There's more where that came from.