How to Write SEO-Friendly Headlines Without Sacrificing Readability
14 January 2019 George Svash Leave a comment CONTENT MARKETING
Not all the website visitors read the last sentence of your article, but almost all of them read a headline. We're not saying that the rest of your text is not important, but headlines draw attention to what you want to say. The question is how to combine SEO-optimized keywords with appealing phrases?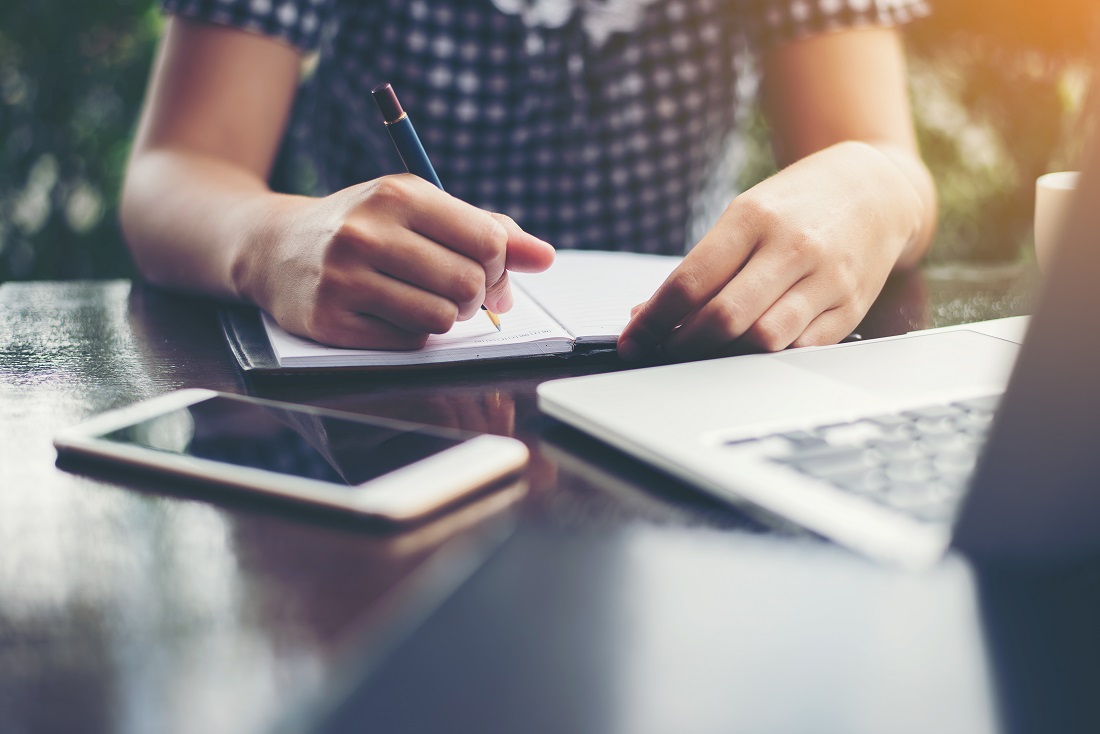 Today, we're doing a review of good old tips and mixing them up with modern tools available on the market. Want to write great headlines? Then take your pen and let's get started.
1. Keep the Target Audience in Mind
It may sound awkward at first, but a good headline doesn't start with words – it starts with the reader's portrait. Any article is written for a certain audience, and it leads writers in specific directions. Content marketing is a part of the business strategy, so you should already know some basic facts about your readers:
Age
Gender
Education
Occupation
Income
Place of residence, etc.
You don't necessarily need all these characteristics, but some of them can play a key role during your next steps in content creation. What are these readers searching for on the web right now?
2. Start with a Good Keyword
It's easier to start with existing search queries and turn them into something beautiful, that's why our first tip concerns search engine optimization and keywords in particular. These keywords should match the article's content and may include both head terms and long-tail keywords. Head terms are the most popular keywords, and long-term keywords are, on the contrary, very specific and usually contain 3 or more words.
How to find long-tail keywords? Google can give you a hint. For instance, our focus for today is article headlines. Let's see what Google knows about it:
The suggestions below "article headline" (which is a head term) are long-tail keywords based on the users' queries and behavior. This is a great place to start, but will this list be enough when you create headlines on a regular basis? RankActive and its Keyword Finder can help you with that.
The basics you need to begin with are the competition and search volume. The words with a high search volume but low competition are the ones that you need. And here you'll find way more suggestions than in Google Search.
3. Use Numbers
As soon as we see a specific number in the heading, we're prepared for an easily understandable list of points. Numbers organize your article, meaning that the text will have a certain structure. Readers know that they will get a ready-made list of tips or hints and it won't look like a boring reading.
Also, we recommend using only digits – our conscious perceives this information immediately. When you write a number with letters, there's a big chance a heading will pass unnoticed in a huge variety available on the web.
And finally, what exactly are you describing with numbers? There are several options that work well for various subjects:
Tips
Reasons
Facts
Secrets
Ideas, etc.
4. Bring the Power with Adjectives
Sometimes, one word is enough to change how readers perceive a headline. Do not underestimate strong and powerful adjectives as a helping tool to make a positive impression. Needless to say that one great adjective can raise your click-through rate and, subsequently, increase the website's traffic.
Several examples of the best "headline" adjectives:
Proven
Powerful
Essential
Surprising
Free
Awesome, etc.
Try to pick the word that will be interesting for your target audience and match the article's style at the same time.
5. Use Successful Word Formulas
From separate words and numbers, we're moving to set word combinations. Some of them are used by writers and SEO experts for years and have already proved their efficiency. We're providing you with the most popular practices, and with time, you'll be able to create your own collection.
[Do this] like [a well-known example]
Your readers probably pattern themselves on certain celebrities or compare their business with famous enterprises. Keeping it in mind, try to pick a good comparison for your headline. It can be similar to this: Give Speeches like Steve Jobs.
What you need to know about [something]
Such headlines look tempting for readers because they make us ask ourselves: "Do I really know everything about it?" When a business owner sees something like "5 Facts that You Need to Know about Customer Engagement", he'd be interested to click on the link.
The secret to [something]
People are always willing to learn more about something unknown. The word "secret" itself is a reason for readers to get interested – when they read the heading, they have a feeling they're going to read something special and important: The Secret to Building Profitable Product Strategy.
6. Make a List of Options
Writers either write the whole article first and choose a heading after, or they work vice versa and brainstorm headings at the beginning. No matter what way you choose for yourself, writing down several options is the best way to find a perfect headline. You can play with adjectives or standard formulas, "trying on" what's best for a certain subject.
You should write down any options even if they don't make sense now. Eventually, you'll notice 2-3 variations in the list that have a perfect combination of the initial keyword and the practices mentioned above.
7. Optimize the Headline's Length
Do web users want to read long headings? The Web is the best place to find information in less than a second, so headings should be easily understandable. You don't have to read guidelines to find out what is the perfect number of letters. We asked Google about external links and noticed the headline that had too many letters:
There are 63 characters that Google displayed, so we strongly recommend limiting your headline to 60 characters only. Regardless Google is the most popular place where your heading can be seen, there are more sources to keep in mind, such as social media (especially Twitter) and email newsletters.
8. Use Helping Tools
The market offers solutions for various marketing issues, and headlines are one of them. Of course, computers can't be as creative as good writers, but they can help find inspiration on the way. We've conducted research on several tools for you to try out.
Emotional Marketing Value Headline Analyzer
Let's say you already found your perfect headline and want to check its emotional level. Just enter your headline here and then choose the article's category. The tool is completely free, and you will get a result immediately.
The tool itself gives you explanations below the results: professional copywriters write headings containing 30%-40% of EMW (Emotional Marketing Value) words. The tool won't give you particular instructions on how to improve writing, but it's great for training.
CoSchedule Headline Analyzer
This tool is also free and offers more than the previous one. Here you should pass a short registration process, and after that, you get the headline's quality score.
CoSchedule also gives you the score of emotional words, but not only that: you will see the percentage of common, uncommon, and powerful words in the headline. The combination of all categories gives you the final mark:
Need more room for improvements? Along with a detailed analysis, this tool provides you with tips and resources on better writing. And you can check your progress because CoSchedule would save all of the previous scores you got.
Portent's Content Idea Generator
Looking for something original? Then, this idea generator is right for you. This tool is completely free and differs a lot from all the similar tools on the web. You should enter the article's subject, and a ready-made headline will appear with witty remarks. That's what we got for the "blog headlines" subject:
Of course, this headline is rather strange and would seem weird for a reader, but let's look at it from another perspective. These crazy ideas still include the best practices (such as using numbers and emotional words) and we can learn from them. Plus, this tool's design deserves your attention: it's a blackboard with "chalk" fonts.
When Headlines Serve as Your Magic Spells
SEO-friendly headlines demand both your creativity and following simple rules. While the creativity level is an individual trait, using numbers, powerful adjectives, and well-tried word formulas add a lot to your headline's success.
And we all know there is always room for perfection, that's why we suggest turning to special tools such as RankActive to find keywords or CoSchedule Headline Analyzer to get a score for the headline you wrote. You already have enough knowledge, so go ahead and improve your skills!
Tags: headlines, Keyword Finder, Keyword Research
Like this article? There's more where that came from.