Scanning of Alt/Title tags of images
21 April 2016 George Svash Leave a comment ON-PAGE SEO
After making one week test we are glad to introduce the new function of the Site Auditor product for public testing: finding of all pages that have the images where the ALT tag is missing or it is empty.
We've started the development of this functionality after one of our users (April, Synergy Marketing Agency, thank you!) requested this function.ALT tag is one of the on-page factors that has an influence on ranking. Based on our own and other acknowledged experts (f.e. Brian Dean) researches, the presence of at least one image at the page is closely correlated with higher positions of the page in SERP.Tip: fill not only ALT tag but also Title tag at an image. Both parameters are tracked, but only the absence of ALT tag we consider as truly incorrect. We recommend to make ALT and Title tags different. Make the description for these tags which fully reflects what an image contains and don't forget to use your keywords.To use this feature, go to the Site Auditor.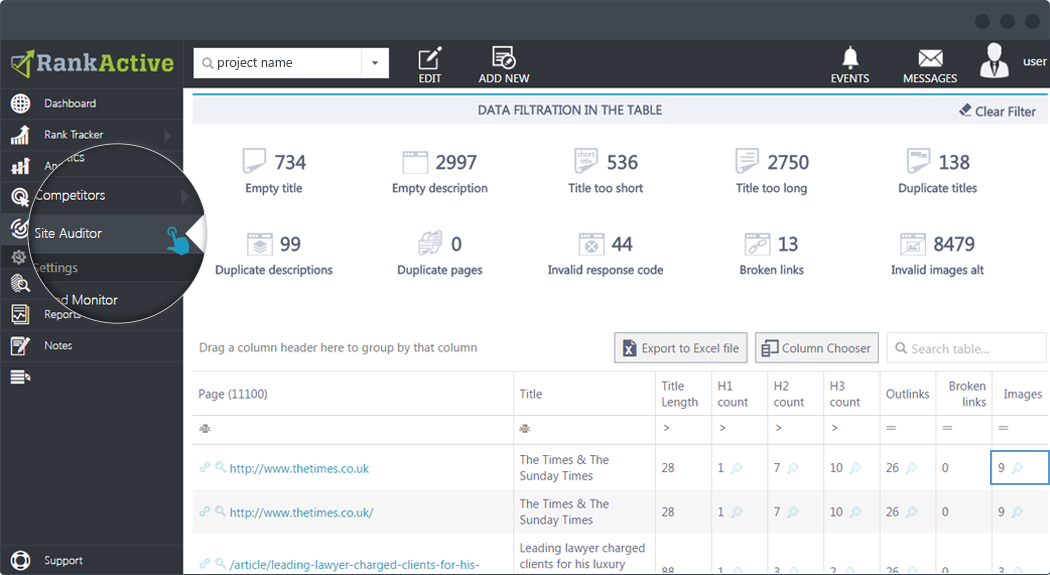 After clicking the appropriate icon you will see the list of all images with ALT and Title tags that the page has.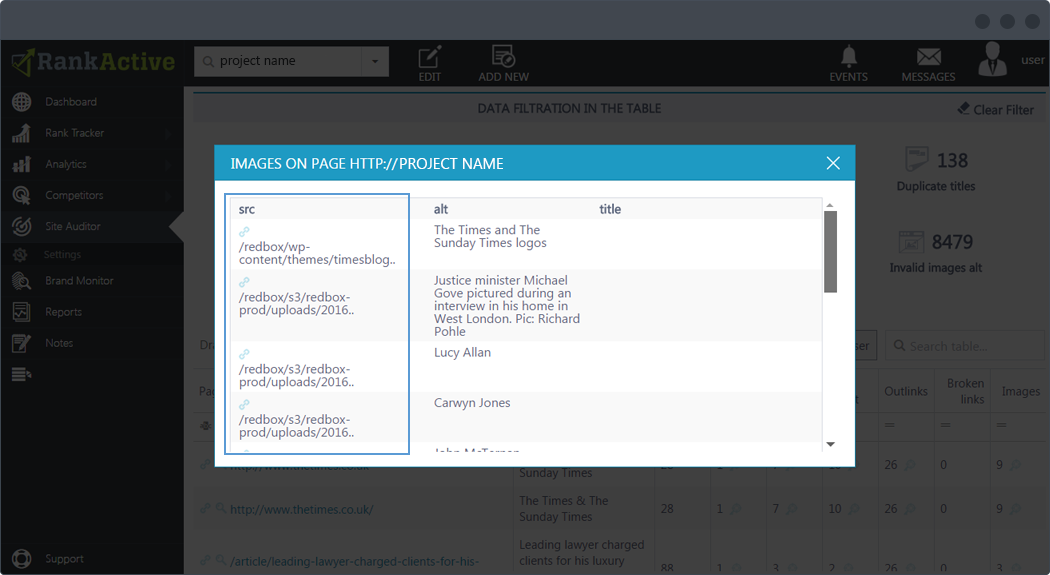 Filter the table by Invalid images parameter to see all pages that have images where the ALT tag is missing or it is empty. You will get the list of the pages. After this, you can make a detailed analysis of the images.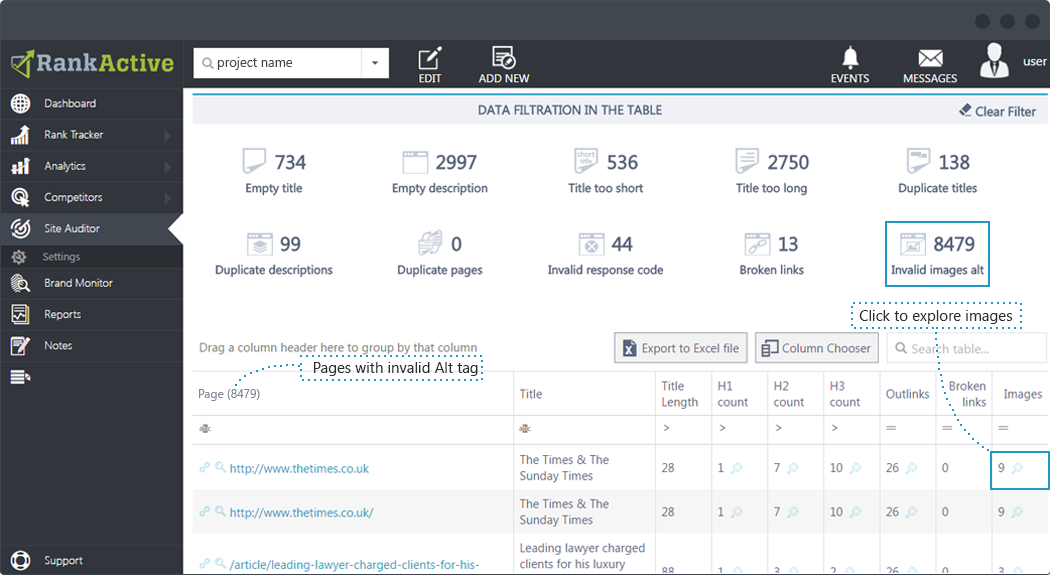 Fix the errors and wait for rescanning of your website to see the upgraded statistics of images your website has.
We wish you luck and high rankings!
Tags:
Like this article? There's more where that came from.