RankActive's Guide to Winning Quick Answers [PDF Inside]
16 July 2019 George Svash Leave a comment ALL-HANDS SEO, CONTENT MARKETING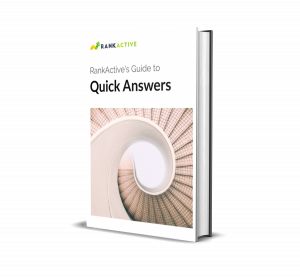 In terms of SEO, "position 0" doesn't have any negative context. On the contrary, it means getting higher than any of your competitors. No wonder most of the marketers work hard to appear in the featured snippets box.
Although
Google points out
that you can't add your content to featured snippets on purpose, there is a list of tips you can use to increase your chances. We're going to explore what market knows about quick answers so far and how to use this knowledge.
Download RankActive's Guide to Winning Quick Answers to discover what zero position is, what opportunities it can provide to your business, and how to get your website into this spot.
Tags:
Like this article? There's more where that came from.