Data Studio integration
Use RankActive data to create SEO reports with Data Studio
HOW DOES IT HELP? IS IT SUITABLE FOR MY BUSINESS?
Would you like to create informative reports based on the different kinds of data? Add useful tables with important SEO values and beautiful charts to make your reports look professional.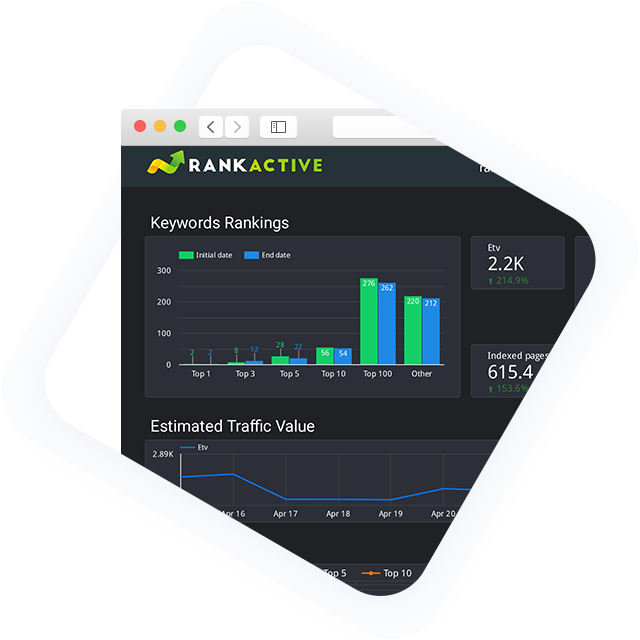 WHAT ARE THE BENEFITS?
You can combine data from multiple RankActive tools into a single table or chart. It is very convenient: after you connect the RankActive account, our tool sends all aggregatable metrics to Data Studio automatically. All you need to do is choose a suitable template. We are constantly analyzing our users' feedback to help them with the creation of their dream reports.
HOW TO CREATE A REPORT
Head to the Reports section at your account. Click the 'Create a report' button.
Login to RankActive account using your credentials.
Pick a project for which you want to create a report.
If you want to add ranking data, you will need to select a relevant search engine. Otherwise, click the Connect button.
When you see a page with all data, click the 'Done' button.