Track accurate ranking data among popular search engines.
See the traffic data in a simpler way that you used to due to one-click integration.
Inspect competitors precisely using different tools.
Find all technical errors, meta tag issues, and broken links within a few clicks.
Analyze TOP 10 SERP competitors in real-time to build a correct strategy.
Build a semantic core and find topics to prepare the content your target audience needs.
Build successful SEO campaigns from the ground up. Hundreds of businesses have already set up the very foundation of workflow management and SEO reporting with us.
White Label
Get extra authority points to your agency providing customers with access to the platform under your brand.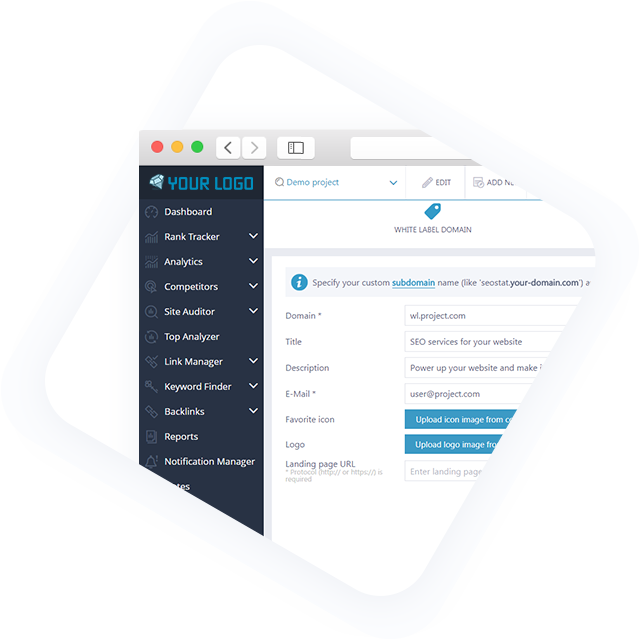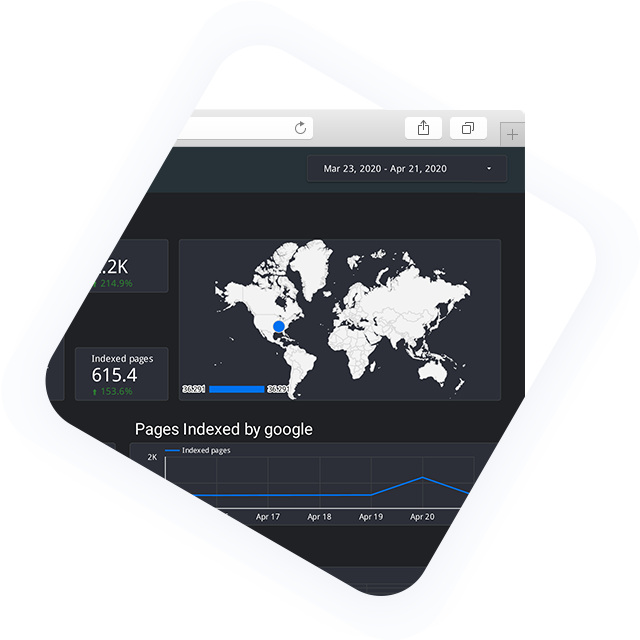 Report Center
Make a top-notch reports to impress your customers with your results.
Account Access management
Don't let your team or clients miss important details. Providing them with access takes only a few seconds.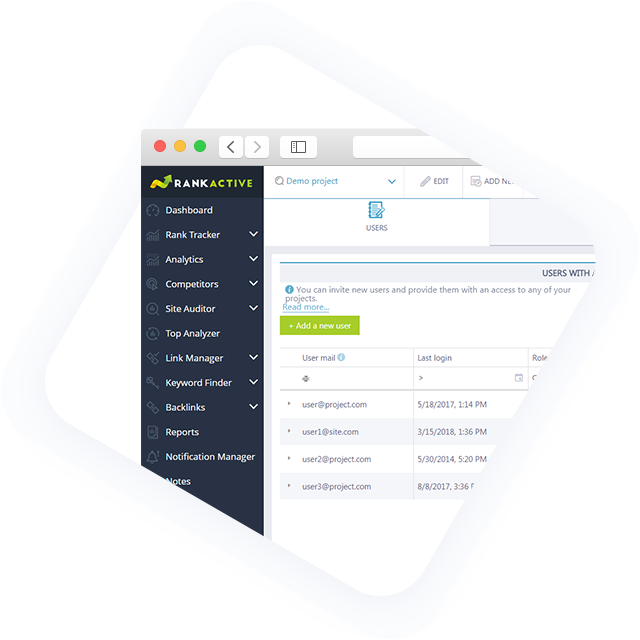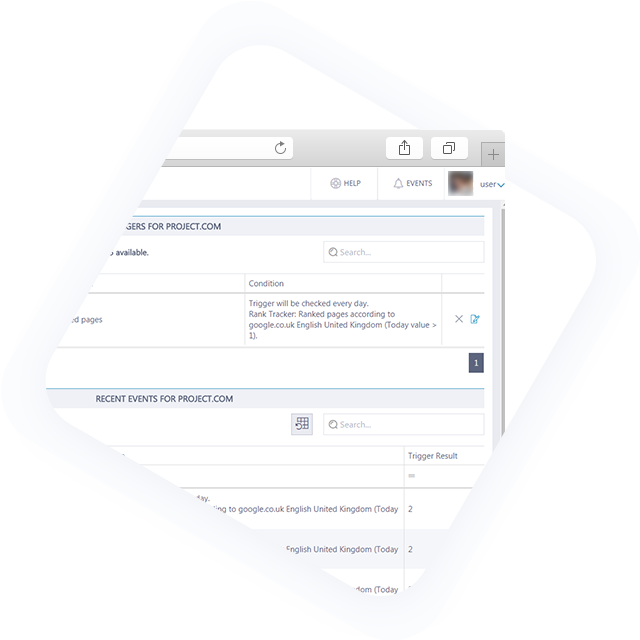 Notification Manager
Check changes in SEO data without accessing the platform every day.
See it in action
People say, that it is better to see something once, than to hear about it a thousand times.
Sign up for a free trial to experience the value the platform provides, and see why it is a great fit for you.
All the needed features are available within a single tool. Try them all and use your favorite on daily basis.